CPM is the global standard for pricing certification.
The EPP Certified Pricing Manager® programme is the only officially recognised pricing certification programme in the world with certification based on real business project success, designed for experienced and highly accomplished pricing practitioners seeking personal career advancement and professional recognition.
The programme is specifically designed around the organisational and personal skill cards to perform on the different pricing maturity levels. No other programme is so comprehensive and practical.
All CPM programs are delivered in both in-class (blended) as well an in Virtual Live format (digital).
Both programs follow the same structure and teach the same content.
You can assess your pricing maturity using the EPP Pricing Maturity Indicator (PMI®).
Based on these results, you will be able to make an informed decision as to which programme level is best suited for you.

There are 3 certification programs - aligned with your pricing maturity roadmap - offered in different learning formats (online - virtual-live and in-class).

Certification allows you to build your pricing maturity roadmap, doing the right things right at the right moment in your career.
---
CLICK THE BUTTONS TO GO DIRECTLY TO THE PROGRAM
CPM 1 - Professional CPM 2 - Advanced CPM 3 - Expert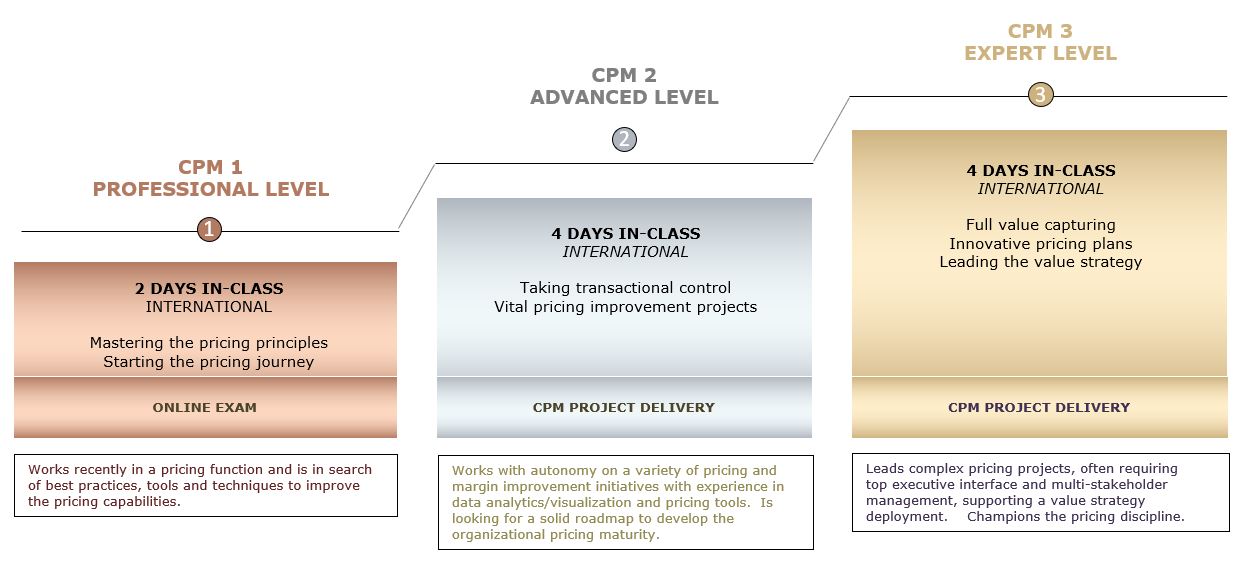 The EPP CPM Programme curriculum combines width and depth, theory and practice, hard skills and soft skills. The idea is to make a real impact on the pricing maturity development in your organisation. The EPP CPM programme is not only an intensive executive programme. It is also an intense all-round experience with a group of international and cross-industrial talented peers. Certification is based on real business project success.
---
Experience the program : watch our webinar to get more insights concerning the CPM Programs.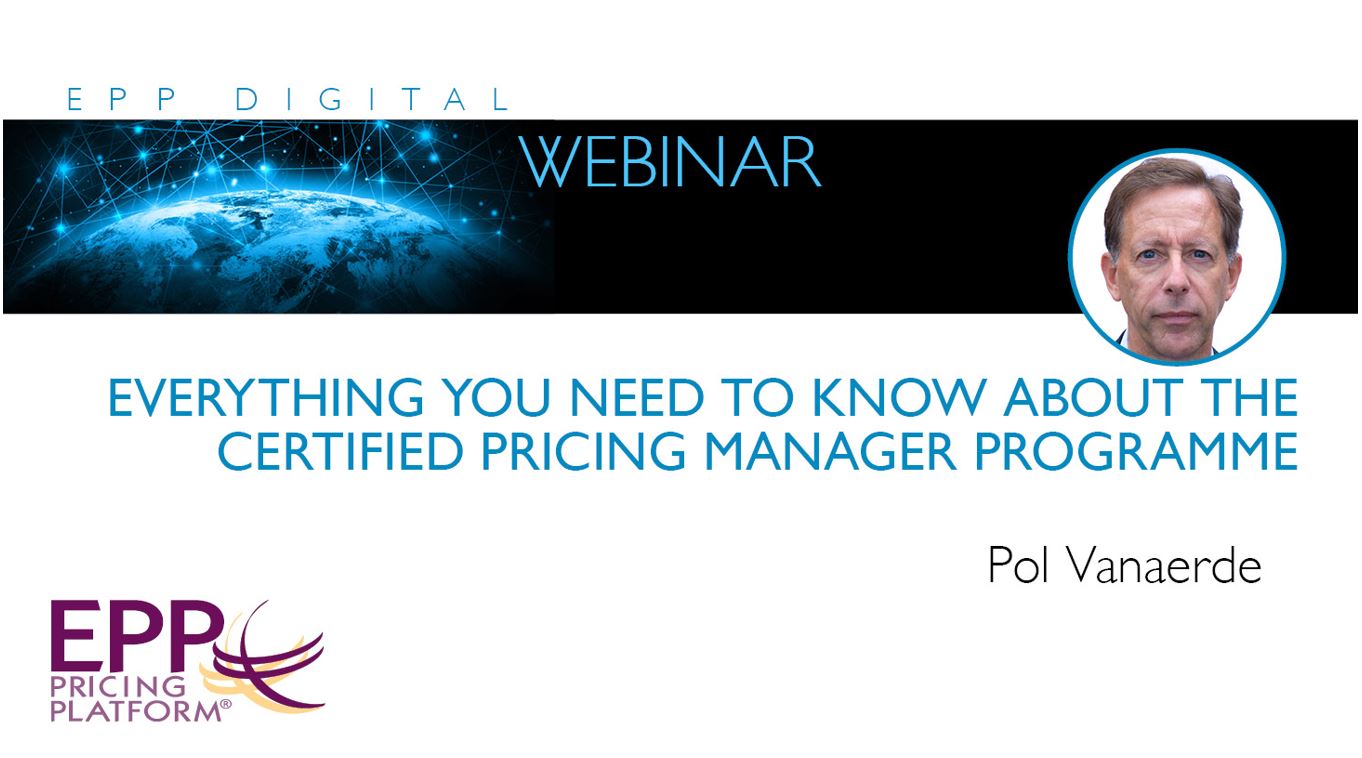 ---
Watch the introduction video below