Certification is based on real business project success with a margin impact of minimum 50.000 euro.
* certification after a Virtual Live program is based on an intensive online exam.

You work on an actual business challenge for your company.
Final CPM® certification (after in-class program) depends on whether you succeed in completing the identified margin, profit optimisation or change targets set by yourself and your direct manager(s) in your certification project plan. The projects are evaluated by the EPP Certification Board (and internal project sponsor).

Typically, the certification process takes 6 months and you will be supported by our Learning and Development Manager.
There are mainly 3 steps :

1. You will need to provide us a CPM Project Charter which will be evaluated to meet the requirements of a CPM certification project.

2. You have 6 months to start/deliver the project, during which you get access to optional project coaching by the CPM faculty of your programme.

3. Six months after your CPM project implementation, we will schedule a CPM certification Board Meeting where you will defend your project for the CPM Project Board and your project sponsor. Please note after CPM programme training, you will have one-year eligibility time to implement your business pricing project and present the project result to CPM Certification Board.
Certification allows you to build your pricing maturity roadmap, doing the right things right at the right moment in your career.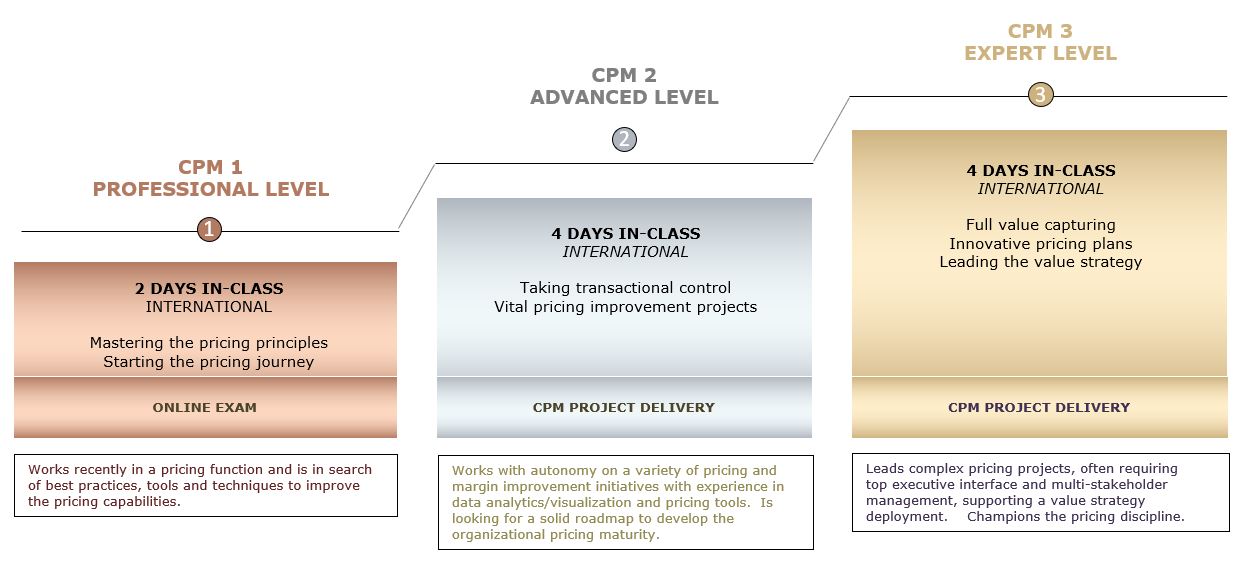 ---
Impact. The average ROI of this programme is 25x the investment.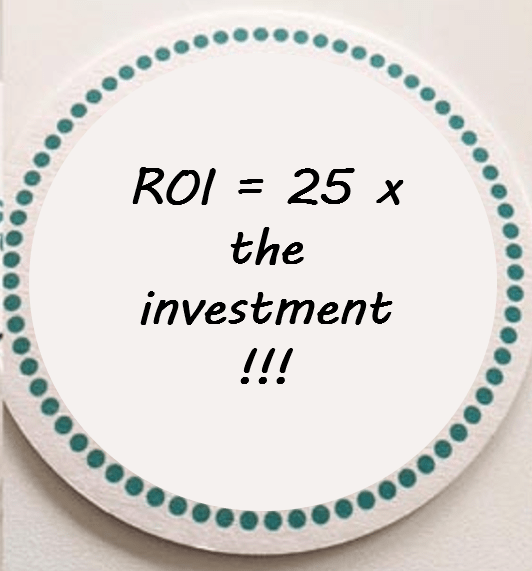 Your certificiation program should deliver a margin improvement impact of min. 7x your investment
in this programme.
With an average impact of 25x your investment, economic value calculation is a quickly done.
A simple coaster will do.
The minimum ROI (until nov 2017) is 7x the investment in the programme - with an impressive average ROI of 25x !
Maximum return realized with a CPM certification project was an impressive > 1 million euro !