9:00 AM - 12:30 PM (12 sessions )

The EPP Certified Pricing Manager® programs are practical, comprehensive and highly actionable certification programs based on the EPP Pricing Maturity Model.  We have a program for each company to reach their desired pricing maturity level. No other program is so comprehensive and practical. You can assess your pricing maturity using the EPP Pricing Maturity Indicator (PMI®). The EPP CPM Program curriculum combines width and depth, theory and practice, hard skills and soft skills. The idea is to make a real impact on the pricing maturity development in your organisation.
This CPM 2 - Advanced - program is a pragmatic, interactive, program focusing on "taking transactional control" and realising the 7 vital price optimisation and margin improvement projects.
Click below to view the full program with dates, hours and session topics. 

01. Global and Virtual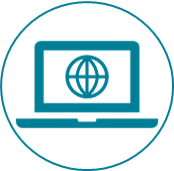 This CPM 2 – advanced- program is a global pricing program designed specifically for the virtual format!
02. Learn from experts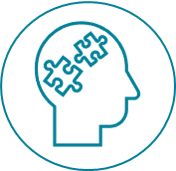 Our faculty consists of dedicated expert trainers. All trainers are excited to train on the EPP CPM® because participants are an exceptional group of pricing practitioners on their path to increase the pricing maturity of their organisations.
You can be assured that your faculty comes from a selected group of internatinal experienced cross-industiral pricing experts, open to share and discuss the best pricing practices with you.
All CPM trainers are top experts in training pricing. They are experienced in training groups for high impact.

We do not teach, we train and develop.
You will learn, discuss and reflect - and you will bring the learnings into action.
03. Interact with pricing peers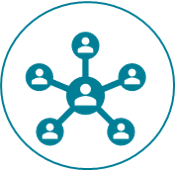 The EPP learning experience is an intense all-around experience and has a rich set of interactive elements where you learn together as a group! You will meet several international and cross-industry pricing peers with whom you can learn, discuss and network during the sessions.
Application requirements for CPM® level 2 : A minimum of 6 months of relevant experience in all aspects of pricing including, but not limited to, pricing analytics, cost price analytics, reporting, price setting, margin management
04. Apply your learnings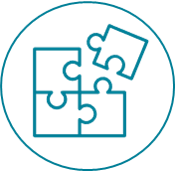 Action-Learning are a core element of the CPM program as it is designed to increase business impact. We are discussing the role of pricing in capturing value creation and enhancing your competitive positioning.
You are encouraged to take the newly acquired knowledge and apply them within the context of your actual job and organisation. The program will deliver you the right insights, processes and tools. The outcome of this program is that you able to take transactional control" and realise the 7 vital price optimisation and margin improvement projects
05. Get certified!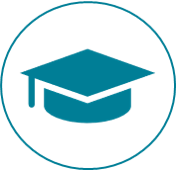 Upon successful completion of CPM training combined with a successful CPM Project delivery, participants are awarded with the Certificate: Certified Pricing Manager 2 – Advanced!
Certification is based on real business project success.
DO YOU WANT IMPACT ?
The ROI of the CPM certification projects exceed 25x the investment fees !
This certificate participants can also showcase on their LinkedIn profile.
06. Program
This program will be offered online and virtually sessions and will include regular breaks and significant interaction with faculty and other participants.
Click below to view the full program with dates, hours and session topics.
07. Registration
Included in the registration fee
The training fee includes :
5 weeks of training

Course material

Use of the EPP Virtual Learning Platform (open during 6 months after start program)

Certification ( Coaching + assesment)

Free e-book 'Pricing Maturity Playbook'

Pre-reading material
VAT is applicable to private participants and Belgian companies.
Group rates
Joining the CPM program as a team offers additional benefits (team alignment, reflection, discussions).
We understand that and offer group rates to facilitate your peer learning.
Group rates are immediately reduced during registration.
| | |
| --- | --- |
| Full fee ticket | 4500 |
| Duo ticket | 4050 |
| Trio ticket | 3800 |
| EPP Prime ticket | 4000 |
| EPP Prime duo ticket | 3550 |
| EPP Prime trio ticket | 3300 |

EPP member ? Log-in to get your member discount.
Find all your benefits in the membership area.
9:00 AM - 12:30 PM (12 sessions )