EPP endorses recommended pricing events organised by our partners.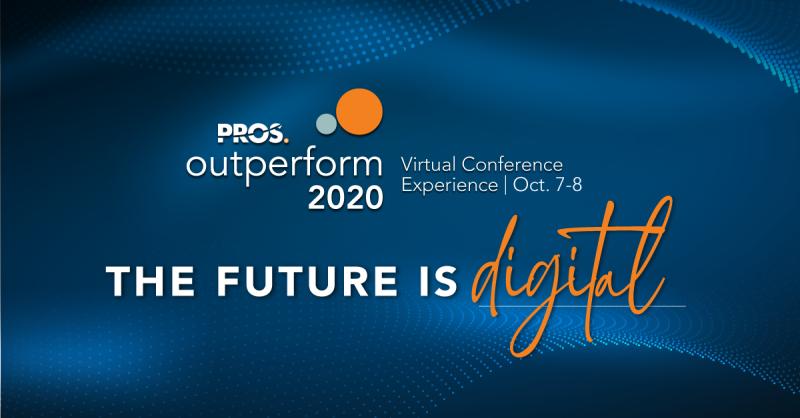 Outperform is the virtual conference experience that gives you the tools you need to compete in today's digital economy. Not only will you enhance your understanding of PROS AI-powered solutions, but you'll see firsthand how their platform can deliver the data-driven insights you need to dynamically price, personalize, and sell your offerings in an ever-changing market.
PROS two-day online learning experience is packed with sessions led by industry analysts, PROS customers that are leading the way in digital transformation, and their very own strategists and scientists. These immersive sessions will provide insight into what the road ahead looks like for pricing, selling, revenue management, and eCommerce. You can expect to leave Outperform 2020 with prescriptive guidance that can help you keep up with the evolving personalized buying experience your customers demand.
Now more than ever before, PROS is proud to provide an event that is designed to equip companies with the resources they need to combat volatile markets, connect with their customers, and drive revenue growth by harnessing the power of PROS solutions.
Check the agenda and register here.
---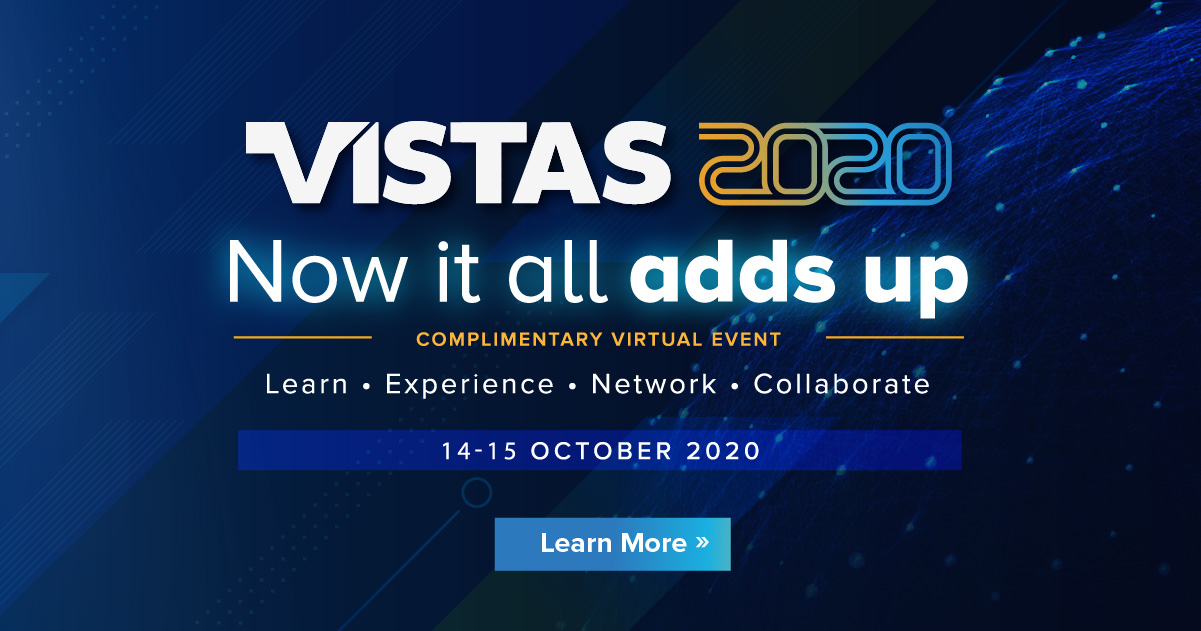 Connect with an incredible community of experts and uncover tactical advice from industry-leading practitioners in the vast world of rebates, pricing, trade spend, royalties, and more.
Headline Speakers:
- GE Healthcare - Dive in GE's Journey From Local Problem Solvers to Global Explorers
- GM - Making It Easy to Do Business - Now It All Adds Up for General Motors, Their Customers, and Their Dealers
- BP - BP goes Digital with a new Customer Offer Tool for Sales Negotiations
- Barilla - Al Dente Broker Commissions in a CPG Environment
- and many more like ABB's and Nestle's Transformation Journey
Get more information and save your seat today.
---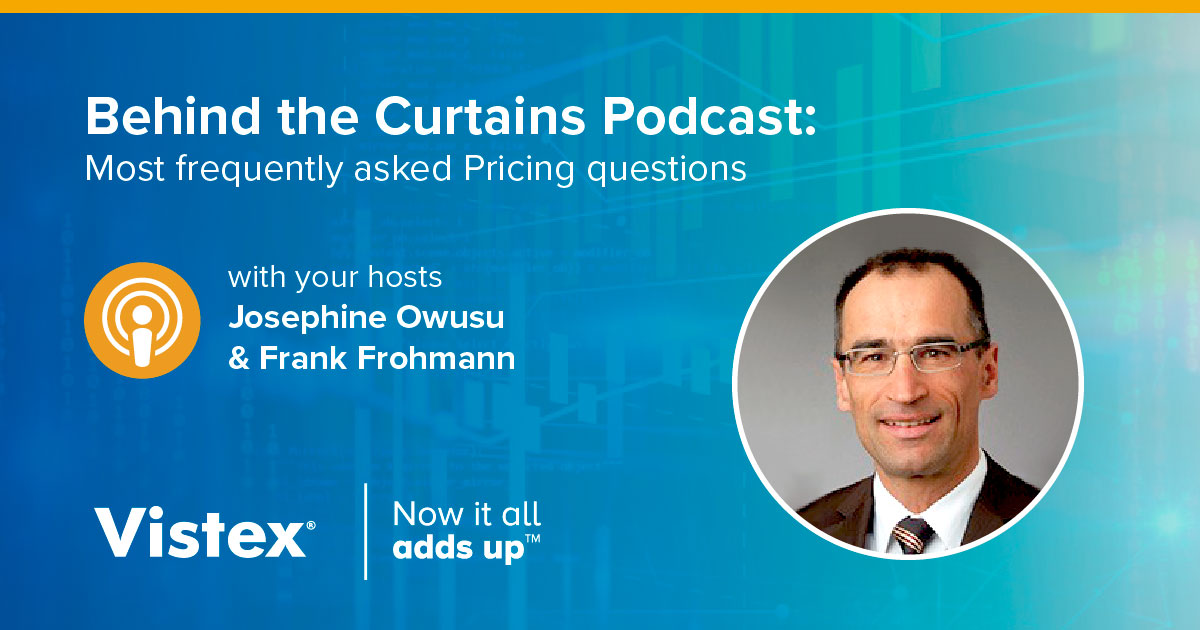 Pricing gets more and more challenging every day, but where to start? Before anything else, enterprises should get the basics right in order to set up a pricing process.
Listen to this podcast to get answers to the most frequently asked pricing questions and check if your company already covers those topics.
Frank Frohmann – Pricing Expert and author of the book "Digital Pricing" and Josephine Owusu – Marketing Manager EMEA will discuss:
Differences between Business Models, Revenue Models and Pricing Strategy
What is Pricing Power and how does it affect your business?
The difference between Price Optimization and Price Model Optimization
What is value-based Pricing?
Pricing Psychology and the linkage to the Pricing Process
Explore the podcast now: https://www.buzzsprout.com/908776/3256321