EPP endorses recommended pricing events organised by our partners.

We know that one price does not fit all because all transactions are not equal. Customers are different with differentiated willingness-to-pay depending on the context, e.g. geographies, end-uses, etc. A uniform price in the business will leave money on the table with uncaptured customer surplus. Similarly, a too high price will result in lost business opportunities. Differentiating pricing based on willingness-to-pay should be the goal of pricing segmentation. In this webinar, you will learn:
Six expectations from improved pricing segmentation on profitability
AI's role in the development of customer segmentation
A 3-step process for building your iterative cycle
A distribution case example achieving a margin uplift, improved customer satisfaction and higher win-rates
Register here: https://pages.vendavo.com/ai-driven-pricing-segmentation-for-b2b-profitability-eu-wbc.html
---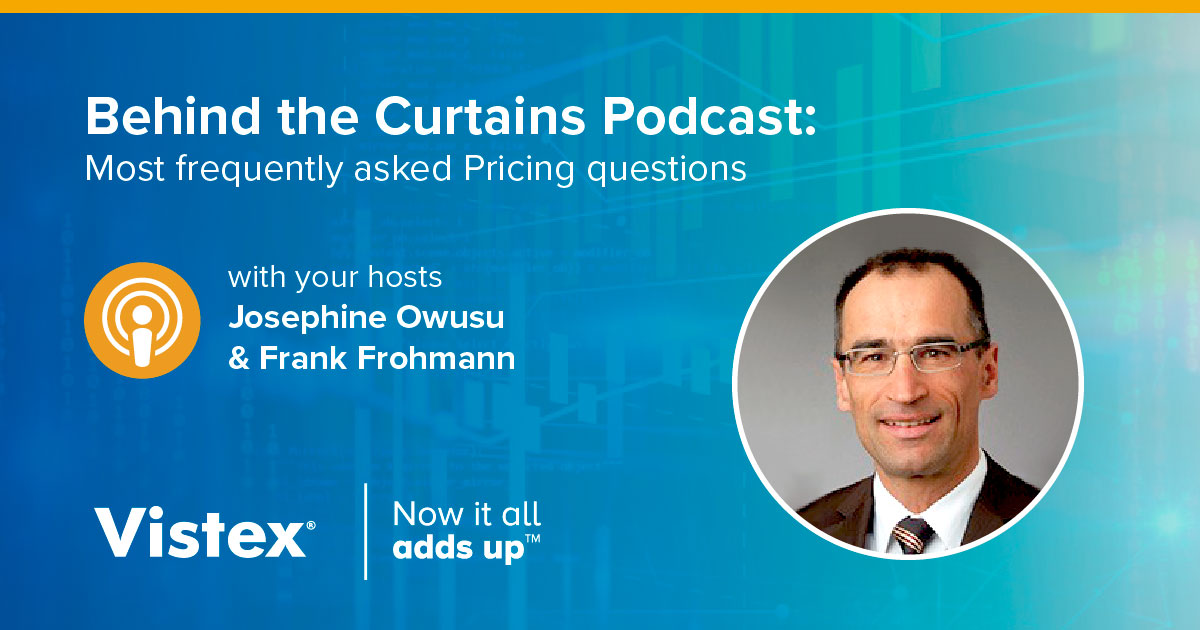 Pricing gets more and more challenging every day, but where to start? Before anything else, enterprises should get the basics right in order to set up a pricing process.
Listen to this podcast to get answers to the most frequently asked pricing questions and check if your company already covers those topics.
Frank Frohmann – Pricing Expert and author of the book "Digital Pricing" and Josephine Owusu – Marketing Manager EMEA will discuss:
Differences between Business Models, Revenue Models and Pricing Strategy
What is Pricing Power and how does it affect your business?
The difference between Price Optimization and Price Model Optimization
What is value-based Pricing?
Pricing Psychology and the linkage to the Pricing Process
Explore the podcast now: https://www.buzzsprout.com/908776/3256321