EPP endorses recommended pricing events organised by our partners.
---

Learn how Xylem gained control and success in their spareparts pricing. Xylem will talk about their new initiatives using Vendavo Commercial Excellence Solutions to new lines of business involving core products. Includes live Q&A.
Register here: https://pages.vendavo.com/spare-parts-pricing-success-story-c-reg.html
---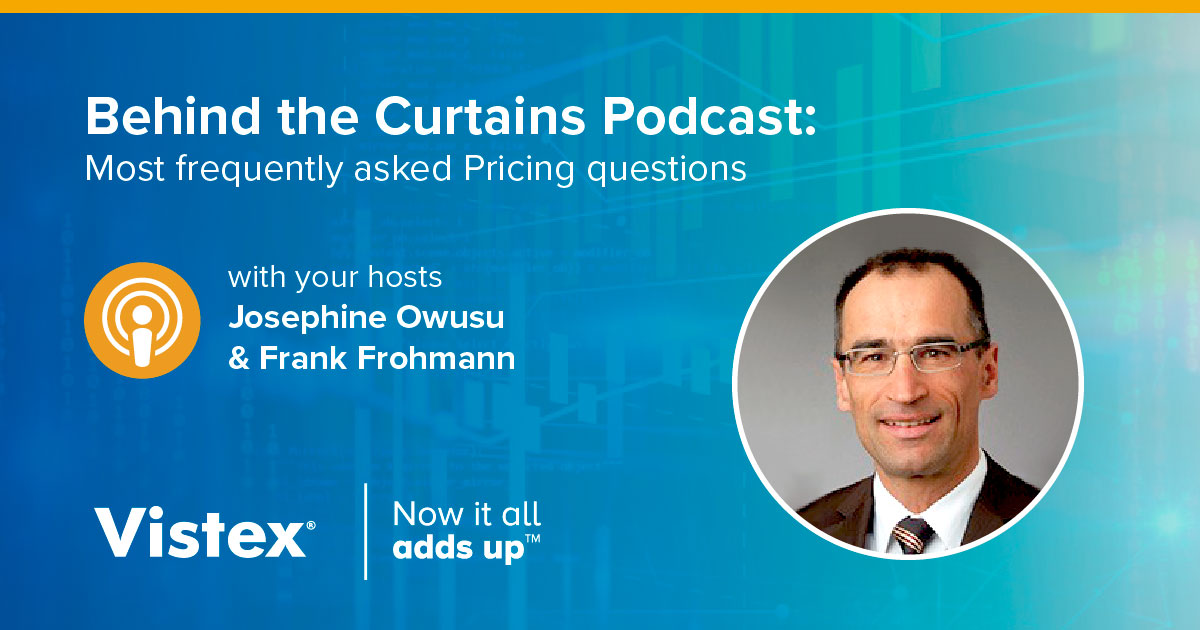 Pricing gets more and more challenging every day, but where to start? Before anything else, enterprises should get the basics right in order to set up a pricing process.
Listen to this podcast to get answers to the most frequently asked pricing questions and check if your company already covers those topics.
Frank Frohmann – Pricing Expert and author of the book "Digital Pricing" and Josephine Owusu – Marketing Manager EMEA will discuss:
Differences between Business Models, Revenue Models and Pricing Strategy
What is Pricing Power and how does it affect your business?
The difference between Price Optimization and Price Model Optimization
What is value-based Pricing?
Pricing Psychology and the linkage to the Pricing Process
Explore the podcast now: https://www.buzzsprout.com/908776/3256321