1:00 PM - 4:00 PM (4 modules)
Aligning and optimizing pricing and commercial policies across channels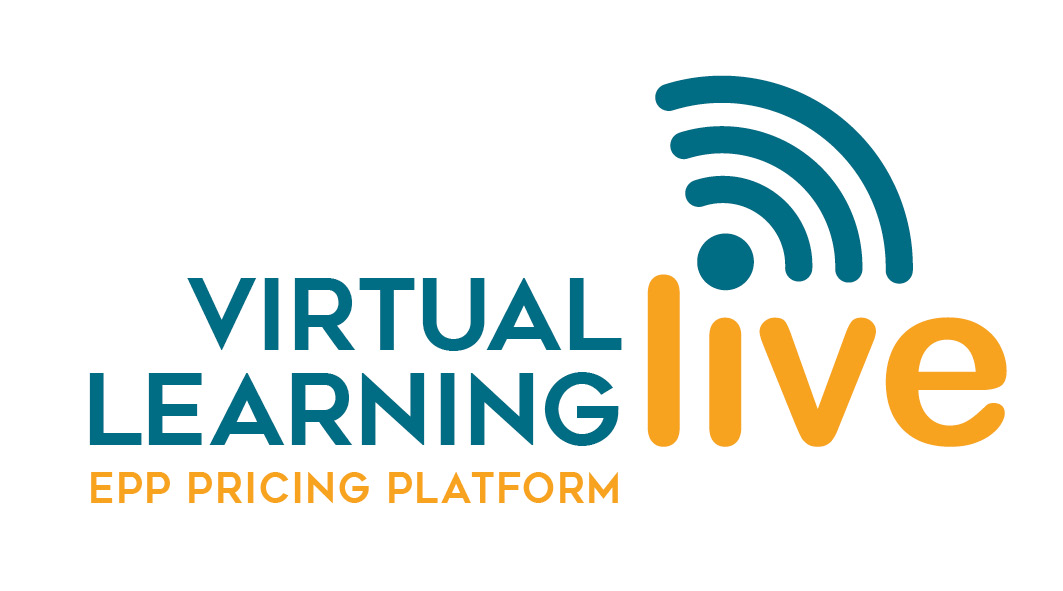 New EPP live-interactive learning programs, to improve your pricing knowledge with high quality content, develop new skills and meet international pricing peers all in the comfort of your own home/office.
After registration, you will receive a unique link to enter the Virtual Learning Training on the agreed time and date.
EPP members get € 100 discount. See all EPP Prime benefits here.
01. What ?
Many companies sell their products and services through one or more channels such as distributors, retailers, agents, online or value-added resellers. While offering many advantages, channel sales complicate pricing:
Lack of control and visibility to the end price
Varying goals and effectiveness of channel partners
Significant risks from channel-conflict, sales cannibalization and grey-market sales
Limited understanding of how to use commercial policy to help manage channel partner practices
Difficulty in segmenting end-customer markets to increase value capture
Use of discounts and rebates can be confusing and drive unintended consequences
In this intensive and interactive pricing Virtual Classroom we will work through best practices, review real-world examples, and give you the opportunity to learn hands-on proven and easy-to-adopt practices. Led by a veteran with more than 15 years practical experience in channel pricing, you will leave with the insights, skills and tools to help you better manage your channel prices and commercial policies.
02. Learning Objectives
By attending this training, you will:
Review key aspects of the price waterfall and pocket price corridor, reinforcing why these concepts are so important and key design features
Learn how to design an effective commercial policy that is aligned with your commercial objectives
Understand how to analyze your channel pricing and commercial policy effectiveness
This will be achieved by:
Review of key concepts and best practices
Examples from a wide range of B2B and B2B2C industries
Hands-on exercises using tools and templates, individually and/or in virtual break-out rooms
Group discussions of real-world examples from other participants




03. Programme
Day 1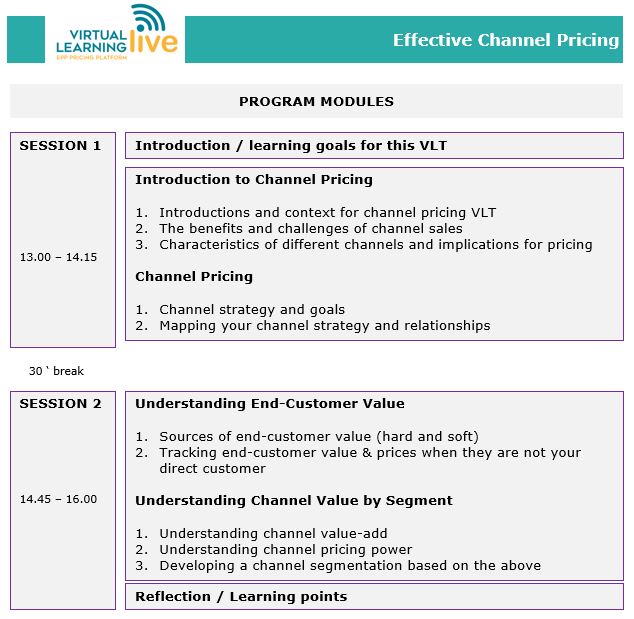 Day 2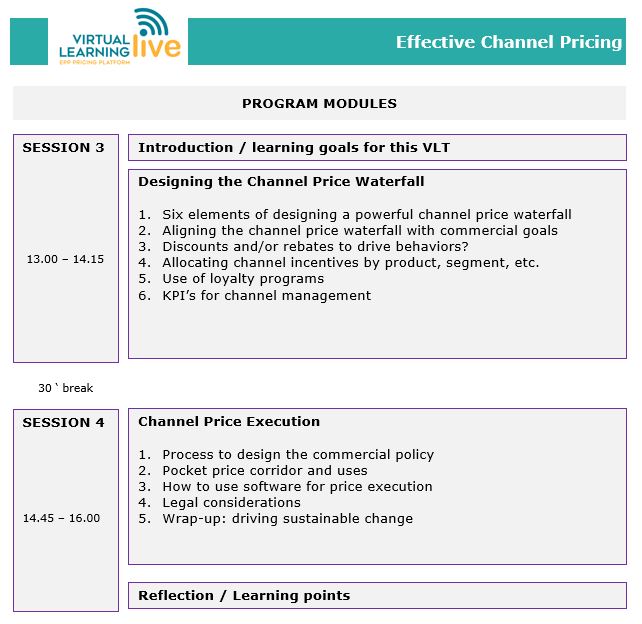 04. For whom ?
Pricing Managers, commercial managers or those responsible for pricing in organizations that sell wholly or partially through distribution channels (distributors, agents, online, retail, agents/brokers, or Value-added Resellers (VAR).
Price Managers
Customer Marketing
Sales Management
Sales Operations
05. Included in the registration fee
The training fee includes :
Course material
Access to live, interactive training

If you have special requests, please connect with Ripsime Matevosian : Ripsime.matevosian@pricingplatform.eu
* EPP reserves the right to cancel or postpone events/sessions, or alter the country, location or venue in case of force-majeur, unforeseen circumstances, or if minimum registration numbers are not met. In case of such cancellation, postponement or alteration by EPP, registrants will receive a rollover credit for attendance at the rescheduled sessions. For more information please have a look at our Terms & Conditions.
07. Trainer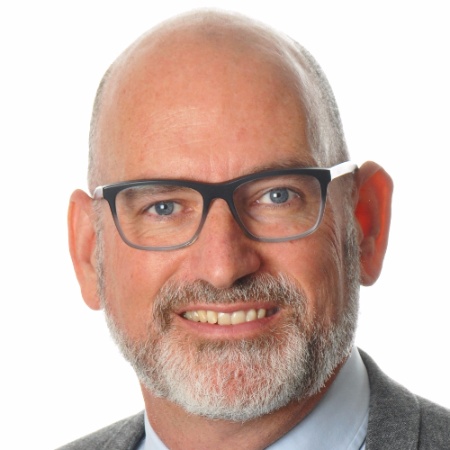 Ian Tidswell is an independent consultant focusing on B2B Pricing with over 15 years of experience in pricing, with deep experience in pricing strategy, price setting, commercial terms design and price execution (including pricing decision support systems) Previously head of pricing for Syngenta and was responsible for improving pricing processes and practices across the company. Pricing Transformation leader at Medtronic and was responsible for leading to improve and harmonize pricing processes. Ian is one of the main trainers fort he EPP Certified Pricing Manager Programme and part of the CPM Certification Board
1:00 PM - 4:00 PM (4 modules)