Pursuing our mission to spread profound pricing knowledge, we also offer pricing trainings tailored to your company and desired outcomes.
Our customised programmes have proven to be a powerful solution to give your teams the knowledge, skills and confidence they need to lead margin improvement and pricing projects or steer high-performance pricing teams within your company.
#1
PRICING ACADEMY

> 400
GLOBAL
EXECUTIVES
PER YEAR

20
DIFFERENT
NATIONALITIES

> Certified Pricing Manager in-company program is a highly rated program with a satisfaction of 8.8/10 and a NPS of 65% !
In-class, online, virtual classroom - or blended : at your convenience !
We design your program around your desired outcomes, select the best pricing experts - and the most optimal learning format to deliver your programme. You can blend your porgramme with online courses, virtual classroom and in-class training.
We have a very user-friendly EPP Learning Platform to support your learning programmes.
Contact This email address is being protected from spambots. You need JavaScript enabled to view it. if you want more information.
How we work :
Our learning and development managers listen to understand your desired outcomes, design the program - and select the best pricing experts to deliver your programme. The learning manager will follow-up and monitor until the results are delivered.


Our learning designers have a rich expertise in co-creating impactful learning journeys.We start with the impact in mind, the first step is to define what impact and desired outcome we want to achieve with the learning programme. We are looking for impact, not teaching. Impact can be evaluated when the participants return to their daily job and others experience changes in terms of behaviour, skills, and/or mindset.

You will benefit from our excellent and broad network of top pricing trainers across the globe. Our faculty are highly experienced trainers with practical learning expertise to put reflection and learnings into action.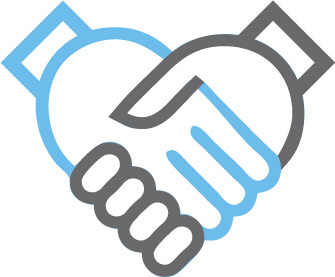 We believe that the quality and impact of learning programs depends on a close collaborative relationship before, during and after programme delivery. Our delivery often includes coaching and project work. Involving the participants in active learning or action learning will increase impact.


---
What we will do for you :
We start each new programme by listening. Our aim is to understand your organisation, your objectives and your challenges.
Based on your needs and objectives we will :

Tailor any pricing training programme to your specific needs and requests for you and your team
Produce additional case studies or exercises;
Develop new content;
Arrange alternative locations.
---

References :
We are proud of the customised programmes the EPP Academy delivered for a.o. ;














.... and many more organisatiions worked in a true collaborative relationship to delivered high impact, customised, pricing training programs for their pricing and/or cross-functional teams.
---
Do you have a question, or want more information ?
For more information on the in company training programs or to arrange an intake, please contact This email address is being protected from spambots. You need JavaScript enabled to view it.
or This email address is being protected from spambots. You need JavaScript enabled to view it. (EPP Academy / Learning & Development Manager) - or just call +32/51.32.03.72