Register for your upcoming Live Webinar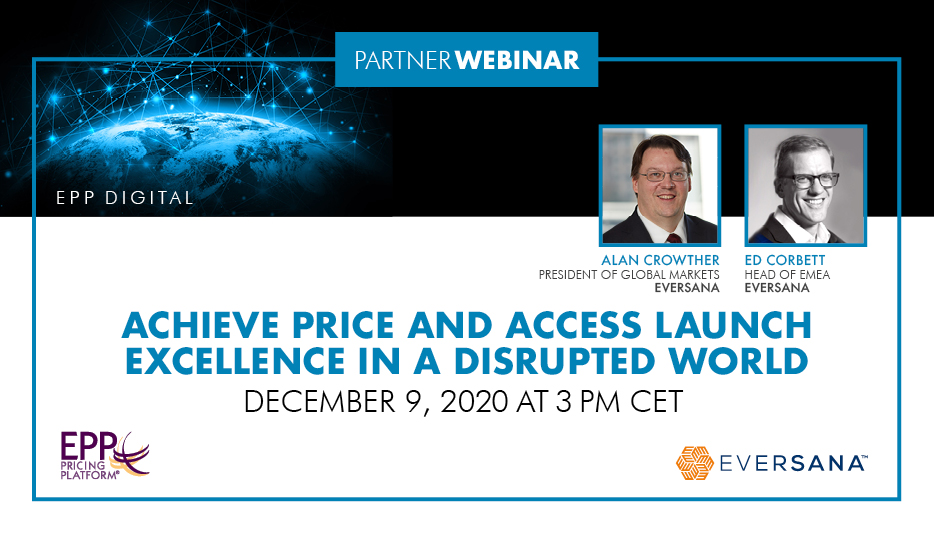 In the post-COVID-19 path to recovery and a newly reshaping U.S. market, pharmaceutical leaders have to increase their focus on managing price and access risks. For those who launch new products, the traditional landscape is being disrupted, and a "new normal" of increased pressures and a more rapid pace redefines "launch excellence." This webinar presented by Ed Corbett, Head of EMEA, EVERSANA MANAGEMENT CONSULTING, and Alan Crowther, General Manager, Global Pricing & Access, EVERSANA, will feature a discussion about:
Understanding the post-COVID-19 and post-U.S. election global price and access landscape.
What the risks are and how the traditional price and access launch landscape is changing.
How payor and HTA policy and reimbursement trends are likely to change or accelerate as a result of this.
Tools for modeling price and access uncertainty in this new landscape.
Register here: https://attendee.gotowebinar.com/register/3959137273548397581
---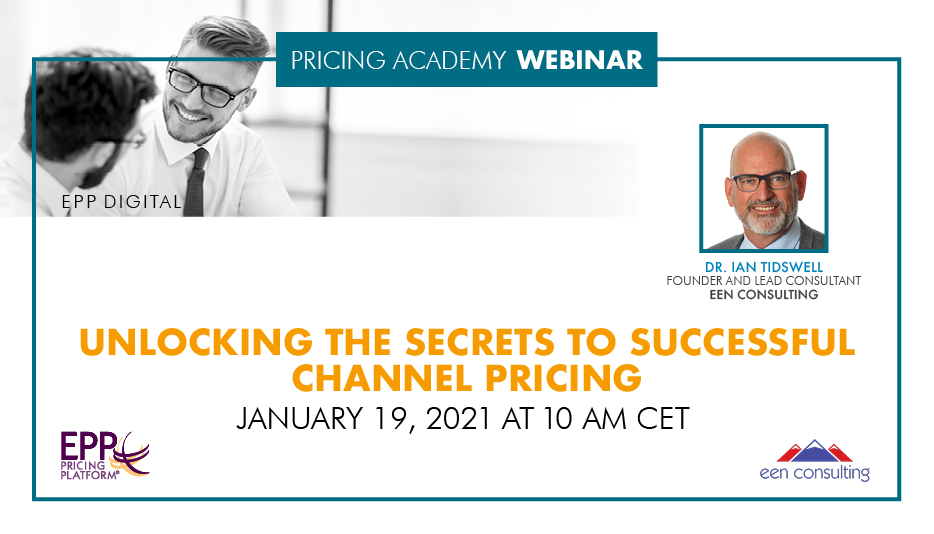 * Most companies get the majority of their revenues from sales through channel partners, be they distributors, wholesalers, e-commerce, retailers, value-added-resellers. At the same time few companies feel they are doing a great job of optimizing their channel prices, leading to sub-par results, channel conflict, and generally a lot of headaches.
* In this webinar we review the key elements to successful channel pricing and the steps you can take to reap the benefits:
- Being clear on the benefits (and challenges) that channel sales bring
- Understanding and tracking end-customer buying drivers
- Having clarity about your short- and long-term goals for channels
- The two key dimensions to segment channel partners and implications for your pricing strategy
- Building channel incentives that drive to your commercial goals
- Know how to use discounts & rebates optimized to your product portfolio
Our speaker Ian Tidswell is also the trainer of our "Effective Channel Pricing" Virtual Live Training.
Ian Tidswell is an independent consultant focusing on B2B Pricing with over 15 years of experience in pricing, with deep experience in pricing strategy, price setting, commercial terms design and price execution (including pricing decision support systems) Previously head of pricing for Syngenta and was responsible for improving pricing processes and practices across the company. Pricing Transformation leader at Medtronic and was responsible for leading to improve and harmonize pricing processes. Ian is one of the main trainers fort he EPP Certified Pricing Manager Programme and part of the CPM Certification Board
Register here: https://attendee.gotowebinar.com/register/4039733674500118799
---