Best practices from many projects prove that there is a proven path towards pricing excellence.

And the main learning is : "Do the right things - right - at the right moment"

Fill in the EPP Pricing Maturity Indicator (PMI®) - and get a FREE assessment on the "as-is" and "to-be" pricing maturity level with concrete action advice. Get an automatic generated FREE PMI® Report and start your journey to increase your organisational pricing maturity.
EPP also developed a specific Aftermarket Pricing Maturity Assessment (AM-PMI®). Contact us if you want to access.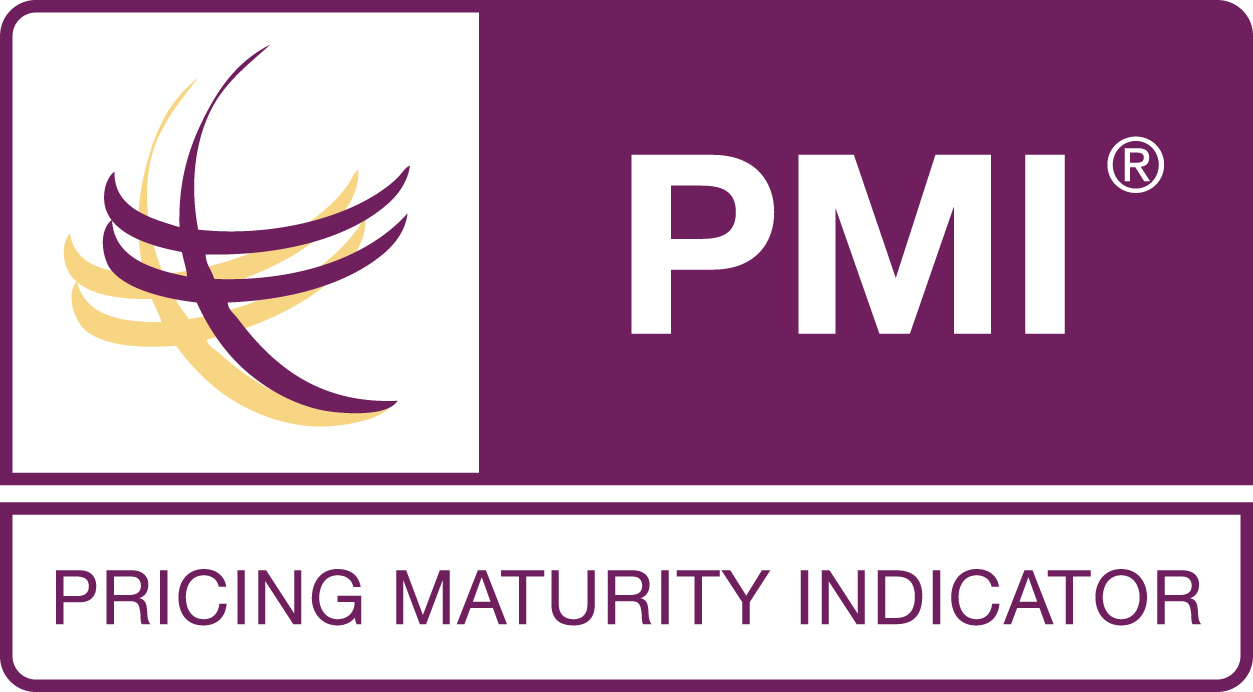 ---
After completion, you will automatically receive your personalized PMI report with gap analysis.
Extracts of your automatic generated report :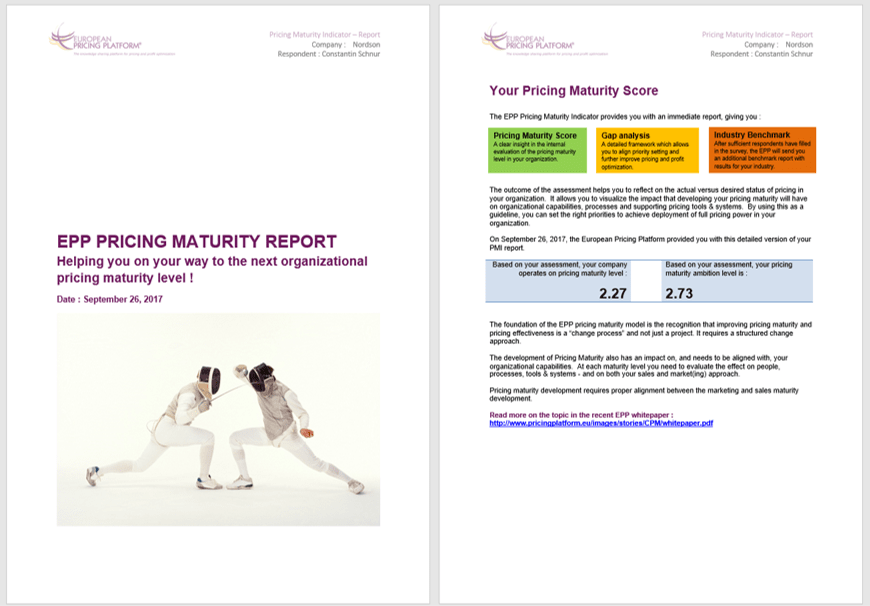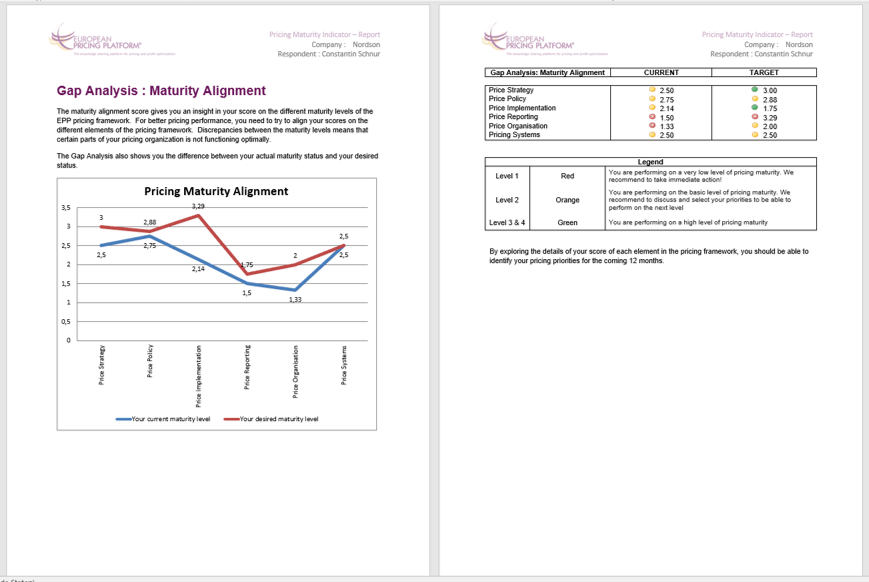 Made possible by our strategic partners.