Results: 12
The EPP Expert Board members read - and select - for you the 'must' read books, articles and whitepapers for pricing practitioners.  
EPP Connect&More is another great source for pricing professionals, managed by a team of industry contributors. 
* Sign-up to receive the free monthly EPP Connect&More : here
* Some content in the EPP Content database is reserved for EPP Members only ;  sign-up : here
---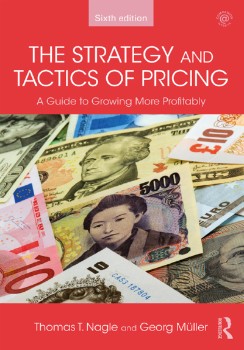 For almost three decades, The Strategy and Tactics of Pricing has served as the leading authority on strategic pricing. The sixth edition brings new perspectives, case studies, and updated approaches from this ever-evolving practice.
https://www.amazon.com/Strategy-Tactics-Pricing-growing-profitably/dp/1138737518/ref=sr_1_2?s=books&ie=UTF8&qid=1513364820&sr=1-2&keywords=strategy+%26+tactics 
Author(s):

Nagle, Hogan and Zale

Uploaded on:

15/12/2017

Content Type:

Recommended Pricing Books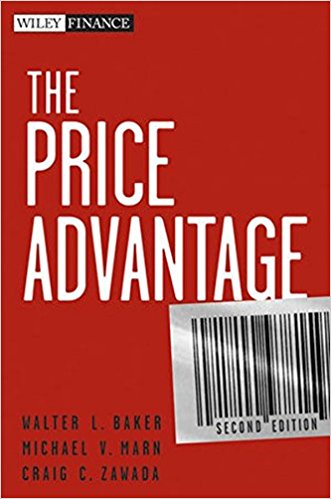 Updated throughout to reflect changes in the global pricing environment and advances in McKinsey's pricing knowledge, this Second Edition covers a host of new topics including software and information products pricing, lifecycle pricing, custom-configured products pricing, pricing of high-count product lines, pricing in distributed sales environments, and tiered products and services pricing. Also, the building of a sustainable pricing capability and a high-performing pricing infrastructure is covered in much greater detail than ever before.
With emphasis on translating pricing theory into real improvements and bottom-line performance, the Second Edition of The Price Advantage is designed to give today's CEOs and business managers a competitive advantage in any economy.
https://www.amazon.com/Price-Advantage-Walter-L-Baker/dp/0470481773 
Author(s):

Baker, Morn and Zawada

Uploaded on:

17/08/2017

Content Type:

Recommended Pricing Books