Our Tools section gives you access to the Pricing Maturity Assessment (PMI) and more to make things happen.
Why not subscribe to EPP Prime to benefit from the largest resource in pricing and R(G)M ?
All content is unlimited accessible for EPP Prime members.
---
PMI - Pricing Maturity Assessment tool (free)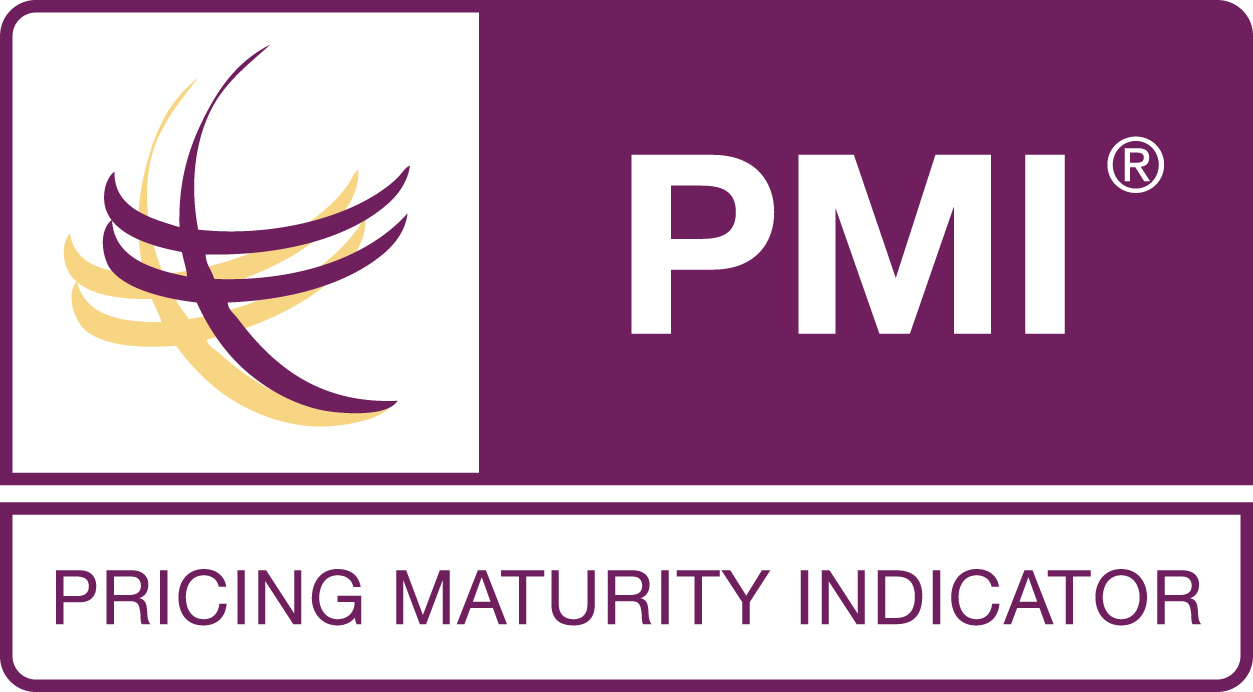 Fill in the EPP Pricing Maturity Indicator (PMI®) - and get a FREE assessment on the "as-is" and "to-be" pricing maturity level with concrete action advice. Get an automatic generated FREE PMI® Report and start your journey to increase your organisational pricing maturity.

The PMI is FREE to use, if you have specific questions, please contact pva@pricingplatform dot com
Start here ->
---
A-PMI - Pricing Maturity Assessment for aftermarket industry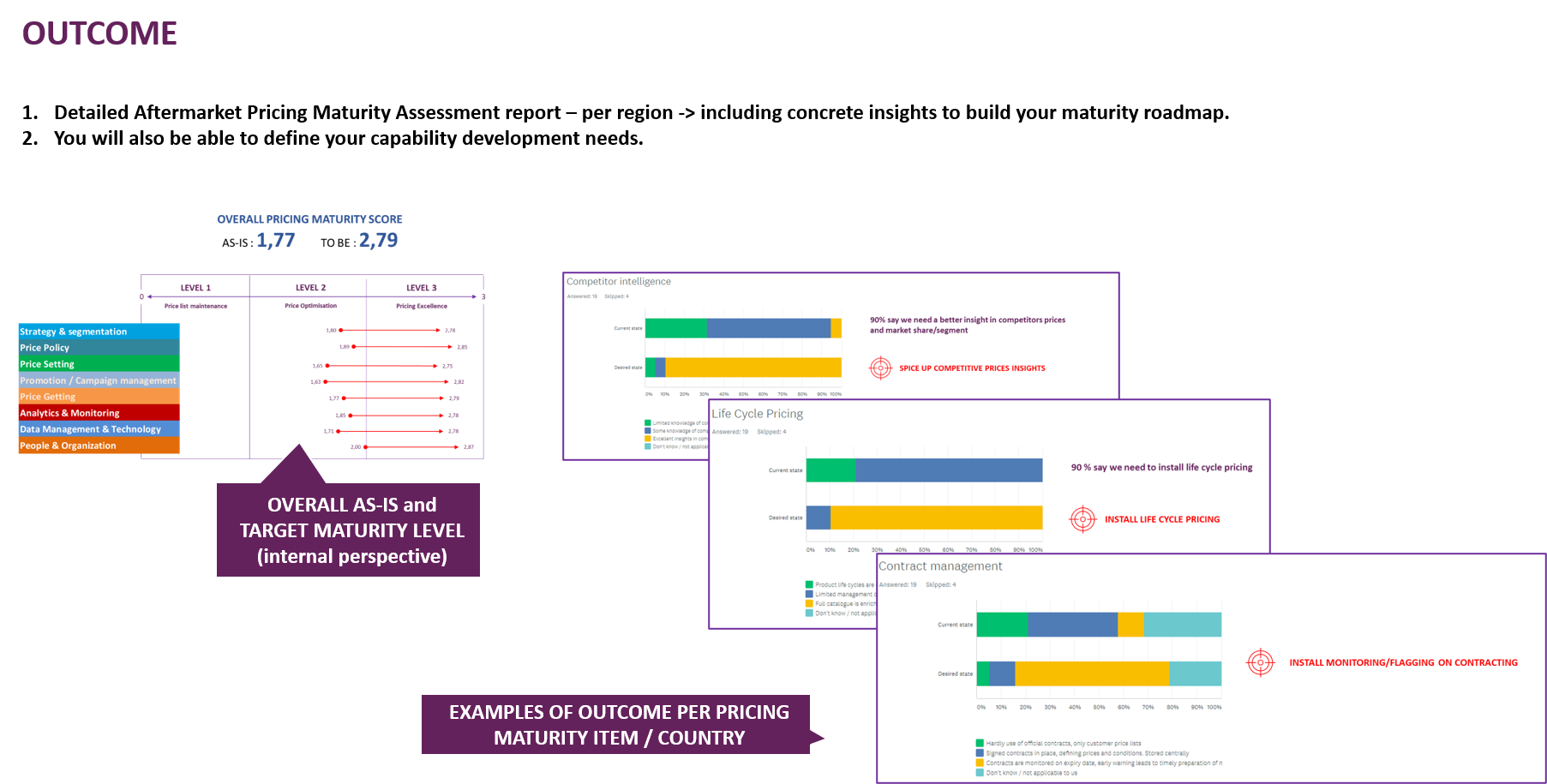 ---
Pricing Maturity Playbook
In their struggle to define a concrete and successful pricing maturity roadmap, many organisations contact EPP and ask: where do we need to start, what are the priorities and from whom should we learn : McDonald's? Bose? 3M? Bayer? Audi? Microsoft? Michelin? Hilti? The Rolling Stones?
Is there a proven path? The answer is yes - and it's about doing the right things - right - at the right moment. This e-book explains a proven roadmap to advance your organisational pricing maturity. It is built on the lessons that EPP has learned through supporting more than 100 certification projects of pricing and monetization managers across industries – and many discussions with pricing software vendors, leading pricing consultants and pricing leaders all over the world.
---
EPP Pricing Maturity Model
The EPP Pricing Maturity Model is continuously updated with the newest insights on best practice pricing excellence roadmaps and serves as a guideline for organisational pricing maturity development.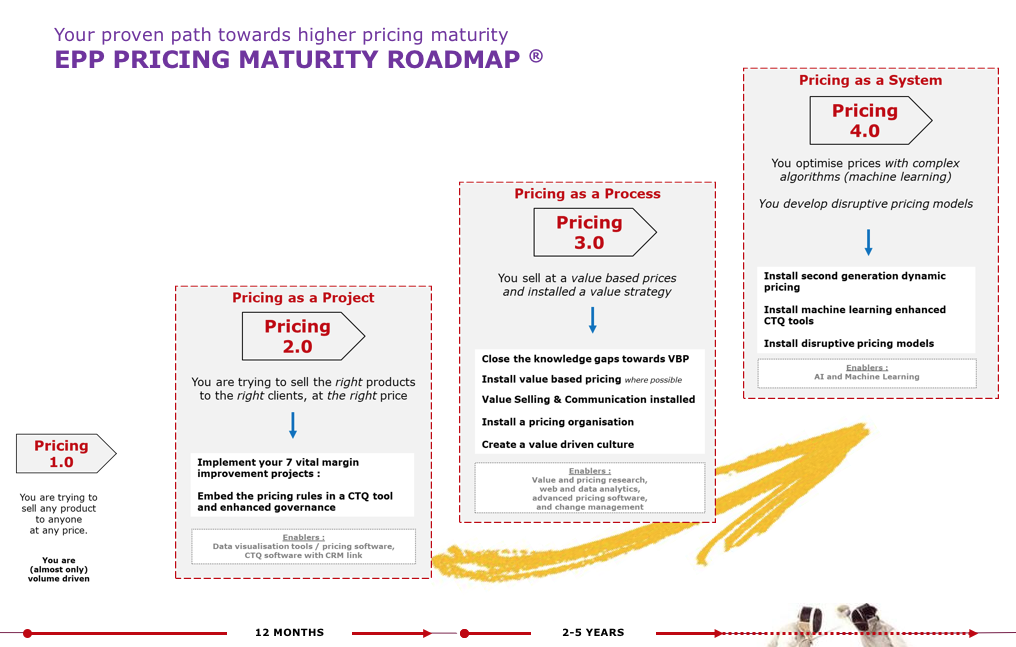 Do not hesitate to contact us if you are looking to invest in your organisational pricing maturity development. We help.
The Certified Pricing Manager programmes (level 2 and level 3) are based on the skill cards for reaching level 2 (taking transactional control, based on vital pricing reports and key margin improvement project delivery) - and level 3 (full value capturing, embedding pricing as a process). It's a fantastic programme for pricing professionals.
Download the EPP Pricing Maturity Model here ->
---