Find here our existing podcasts: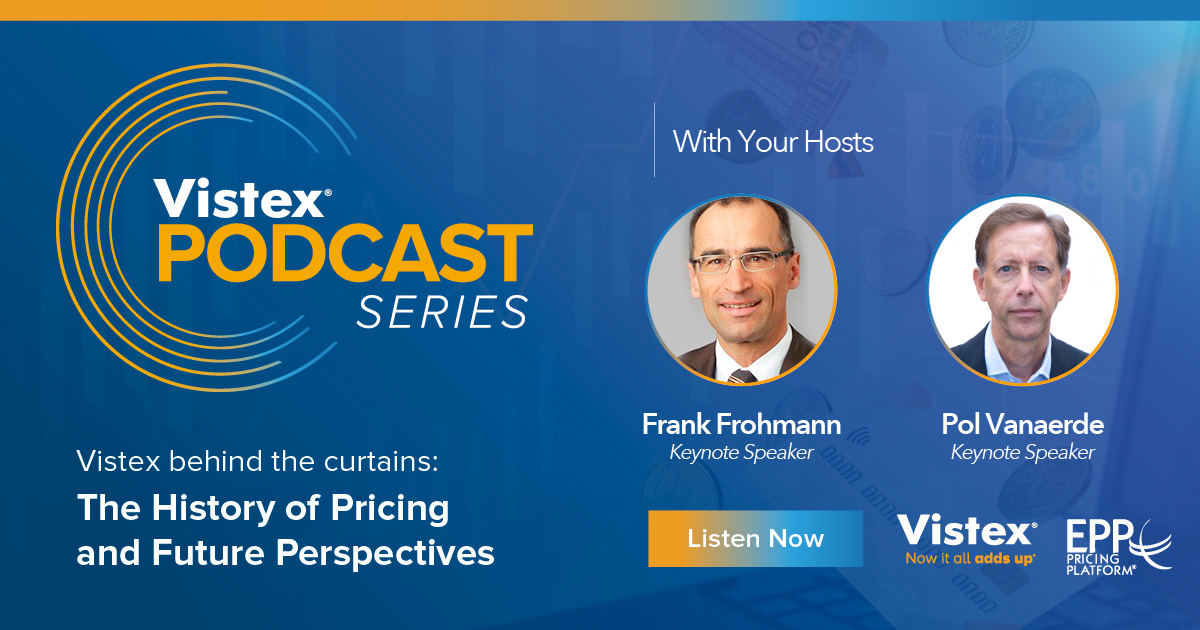 Pricing Experts about the History and Future of Pricing:
In this podcast, you can listen to the experiences of two Pricing Experts. Our hosts Pol Vanaerde – founder of EPP and Frank Frohmann – Business Development Manager for Pricing at Vistex talked about Challenges, Trends, and Future perspectives in a world of Pricing. More than that you can get to know the story behind EPP, how the EPP pricing platform works as a business model, and which revenue streams. Pol Vanaerde also talked about competitors and his main goals.
Are you curious? Click here to listen to the podcast!
If you have any questions, please reach out to This email address is being protected from spambots. You need JavaScript enabled to view it.