9:00 AM - 5:00 PM (2 days)
The procurement environment is constantly evolving, especially within the framework of the European Public Procurement Directive and its overhaul in the EU PPD 2014/24, which most of the countries have just now fully transposed into local legislations last year.
Furthermore, given the fact that every European Member State has emphasized their transposition on different aspects of the EU PPD, it created additional challenges to maneuver within the life sciences public procurement environment;
In addition to mastering the basics of contracting and tender management in this complex and dynamic market, this pricing training is designed for tendering professionals to help to understand how to improve by doing a more pro-active planning including a more accurate forecasting, building a robust business case including an estimation to win calculation, ensuring a proper pull-through of your awarded tenders and engaging with your key stakeholders in terms of value-based tendering to ultimately increase your success within tender management.
If the training as a face to face session can not take place following the assessment of the situation with COVID-19, it will be replaced as a virtual session on the same dates.
Click here to see what our trainers say about this training.
01. What ?
FROM PLANNING TO WINNING
This pricing course is designed to help you master the intricacies of contracting and tender management for Medical Device, Biopharmaceutical and Generic companies within Life Sciences. This is an intensive and interactive 2-day pricing training. It alternates between interactive lectures with exercises, group discussions and a simulation game. It is the premium contracting and tender management training in Europe focused on the life sciences industry.
02. Objectives
By attending this training, you will learn to:
Master the core principles for successful contracting and tender management within life Sciences, including current practices and future trends in tender management

Understand how to identify and interact with your tendering stakeholders internally and externally

Learn practical techniques and tools which are useful in your tendering processes

Feel con dent about the necessary scope of tendering research you may need to perform

Understand the various tender types and procedures

Know about the necessary strategies to develop and manage a local to global tender strategy without putting your supply forecast in jeopardy

Work out tender pricing and competition strategies supporting a healthy P&L management
This is your opportunity to learn, discuss and reflect how to optimise your tender management !



03. Programme
Module 1 : Introductions & expectations, Life Sciences Procurement environment overview
Module 2 : Contracting and tendering basics
Team exercise : data within the process
Module 3 : Define your tender management
Framework and KPI'S
Module 4 : Regional-specifics in tender management (EU/Global)
Team exercise :
Tender market archetyping and Value-based Tendering I
Module 5 : Value-Based tendering II
Module 6 : Tender authority account management
Team exercise : Stakeholder engagement Planning
Module 7 : Simulation game – introduction
Module 8 : Simulation game – execution
Module 9 : Simulation game – Feedback & Discussion
Wrap-up, feedback, next steps
04. For whom ?
This training is for anyone willing to improve their knowledge of the latest best practices in contracting and tender management for Life Sciences.
This will include those responsible for pricing, contracting and tender management, along with market access professionals, financial experts, controllers, supply chain and marketing managers as well as key account managers.
05. Group rates
BRING A COLLEAGUE AND GET -15% discount on both tickets
REGISTER WITH 3 AND GET -20% discount on your tickets

EPP member ? Log-in to get your member discount.
Find all your benefits in the membership area.
06. Included in the registration fee
The training fee includes :
Course material - print and digital
Coffee, tea & refreshments during the course
Lunches during the course
It does not cover travel, accommodation or other incidentals. We recommend you to book your flights/travel/accommodation in advance to avoid last rates.
We try to negotiate special hotel rates if possible - please ask the hotel for the best rates.

If you have special requests, or you prefer a customised pricing programme, please connect with Ripsime Matevosian : Ripsime.matevosian@pricingplatform.eu


* EPP reserves the right to cancel or postpone events/sessions, or alter the country, location or venue in case of force-majeur, unforeseen circumstances, or if minimum registration numbers are not met. In case of such cancellation, postponement or alteration by EPP, registrants will receive a rollover credit for attendance at the rescheduled sessions. For more information please have a look at our Terms & Conditions.
07. Trainer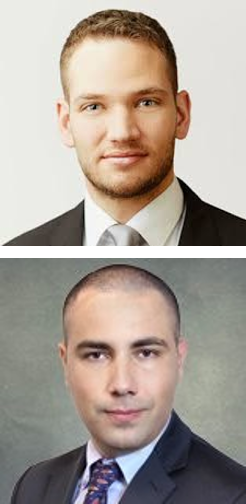 Ruven Remo Eul - Sr. Principal Global Pricing & Tender Management IQVIA
Ruven Remo Eul is a Sr. Principal within the European Pricing, Contracting and Market Access Team based out in Zug, Switzerland responsible for project oversight and delivery, resource management as well as business and solution development.
Ruven brings a background of industry experiences in large pharma companies such as Pfizer and BMS where he worked in Commercial roles with a large focus on leading cross functional Tendering teams for Pfizer in Germany. While at HighPoint Solutions, Ruven has worked with emerging, mid-tier and large pharma on various Tendering and Contracting programs from policy and process assessments, outsourcing of business functions, software vendor evaluations and implementation of global programs. Additionally, Ruven has conducted the industry's first Benchmarking Study on Tendering issuing 4 reports presenting the Benchmarking Results and developed HighPoint's Tender Data Service thor focusing on supporting the awareness & planning phase of Tendering while building Competitive and Pricing intelligence. in parallel, Ruven has also worked deeply in global Commercial Effectiveness Programs.
Luca Morreale, Head of Operations, Switzerland, BASE life science
Luca Morreale is head of Operations at BASE life science in Switzerland.
Befor he worked as Senior Manager at HighPoint Solutions supporting the European Life Sciences team based out in Geneva, Switzerland assisting clients from Big Pharma, Med Device to Mid and Emerging Pharma as relates to Pricing, Contracting and Tendering Strategy, Operations, and Technology.
He's a successful project manager in the areas of Commercial Excellence, Pricing, Contracting and Tendering as well as SME involved in multiple implementations of Tendering, Contracting, GPM, CRM, Business Intelligence as well as territory alignment tools. Luca has experience in business analysis, quality assurance and project management for a range of technology platform ranging from Salesforce, Veeva Vault to SharePoint or Model N Flex. In addition, Luca has led and published the first major industry benchmarking study on Tendering within Life Sciences.
9:00 AM - 5:00 PM (2 days)