EPP Resources
Digital Hub - Keynote Videos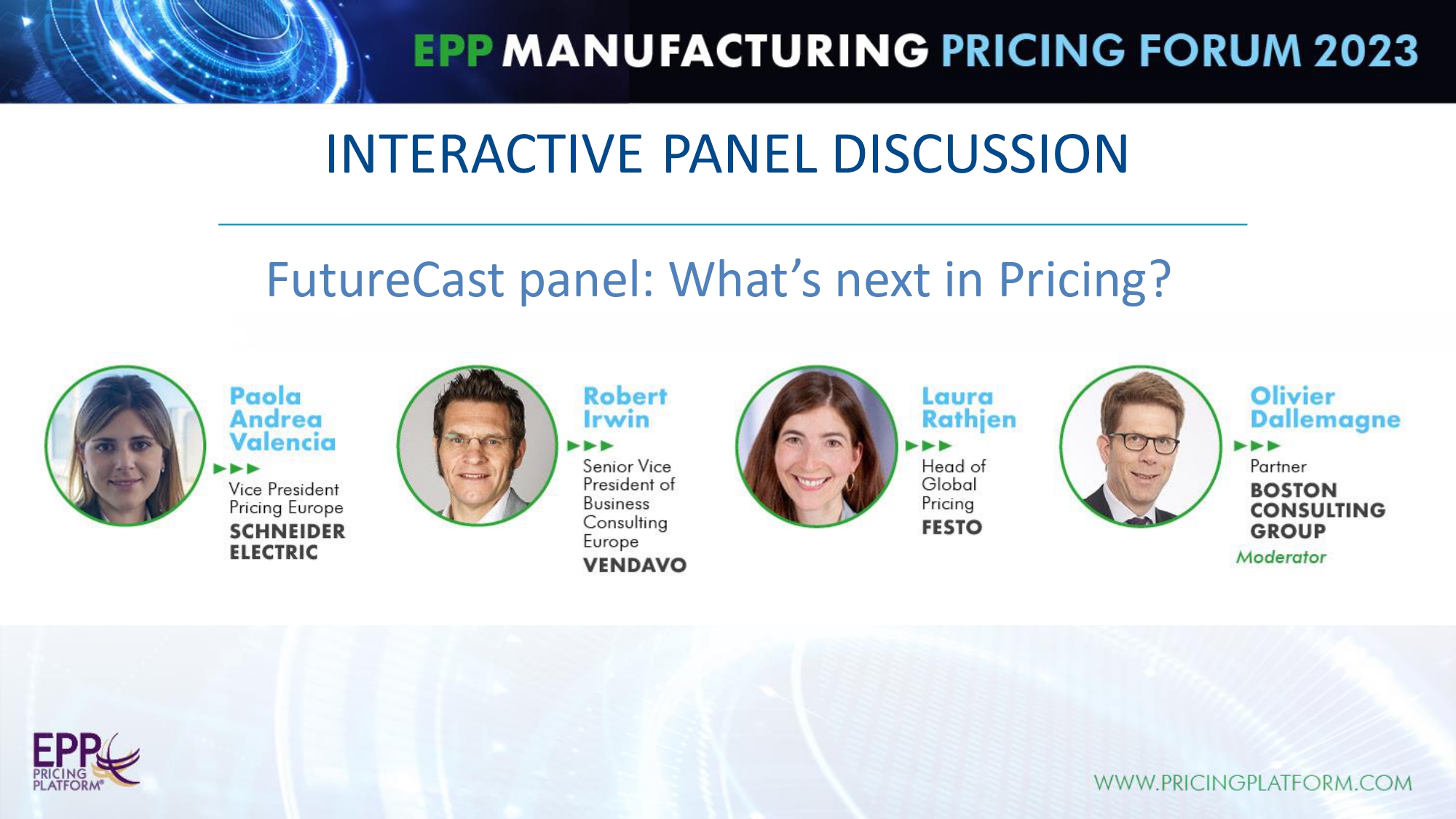 FutureCast panel: What's next in Pricing?
Evaluating key trends that will affect the future of pricing in the manufacturing industry. What are the emerging pricing models and strategies to look out for in 2024 and beyond?
Looking ahead: how are pricing experts tackling uncertainty and getting ready for worst and best cases scenarios? Has the last two-year disruption boosted resilience in pricing functions?
Reflecting on dos and don'ts when rising prices in a volatile climate
How can pricing professionals harness change and disruption to bolster the role of pricing within the organisations?
To what extend can dynamic pricing principles commonly used in B2C be adapted to B2B manufacturing in order to navigate uncertainty and achieve profitable outcomes?
Will digital transformation's acceleration have a real, measurable, attainable impact on pricing in manufacturing? How can digital solutions help organisations to achieve pricing maturity?

 Panelists:

-Paola Andrea Valencia, Vice President Pricing Europe, Schneider Electric

-Robert Irwin, Senior Vice President of Business Consulting Europe, Vendavo

-Laura Rathjen, Head of Global Pricing, Festo

 Moderator: Olivier Dallemagne, Partner, BCG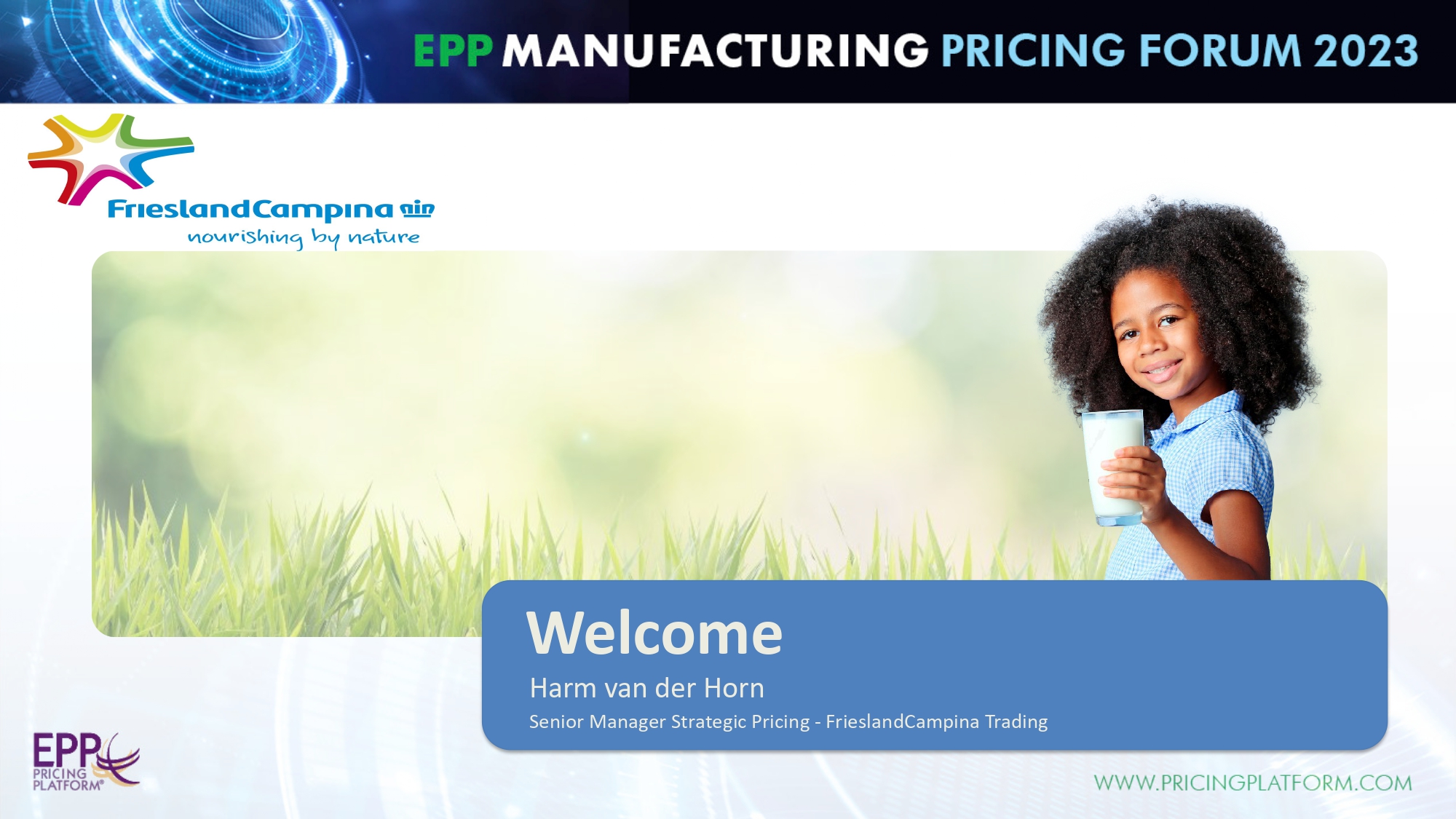 Pricing and Milk Valorization
Royal FrieslandCampina (RFC) as a cooperative is owned by its farmers and receives its farmer's milk "no matter what"
The milk price paid to the farmer is both the main source of income for our farmers, but also the main cost for the company FrieslandCampina
One of the main goals of RFC is to get the most value out of its milk as possible
This should be achieved by allocating the right amount or milk to the highest valorizing products
Meanwhile, pricing of these different products is aimed at optimizing value by offering the right price for the right (sub)product to the right customer at the right time
There is especially a lot of focus on timing, as the dairy sector is a very volatile sector with market prices fluctuating significantly over time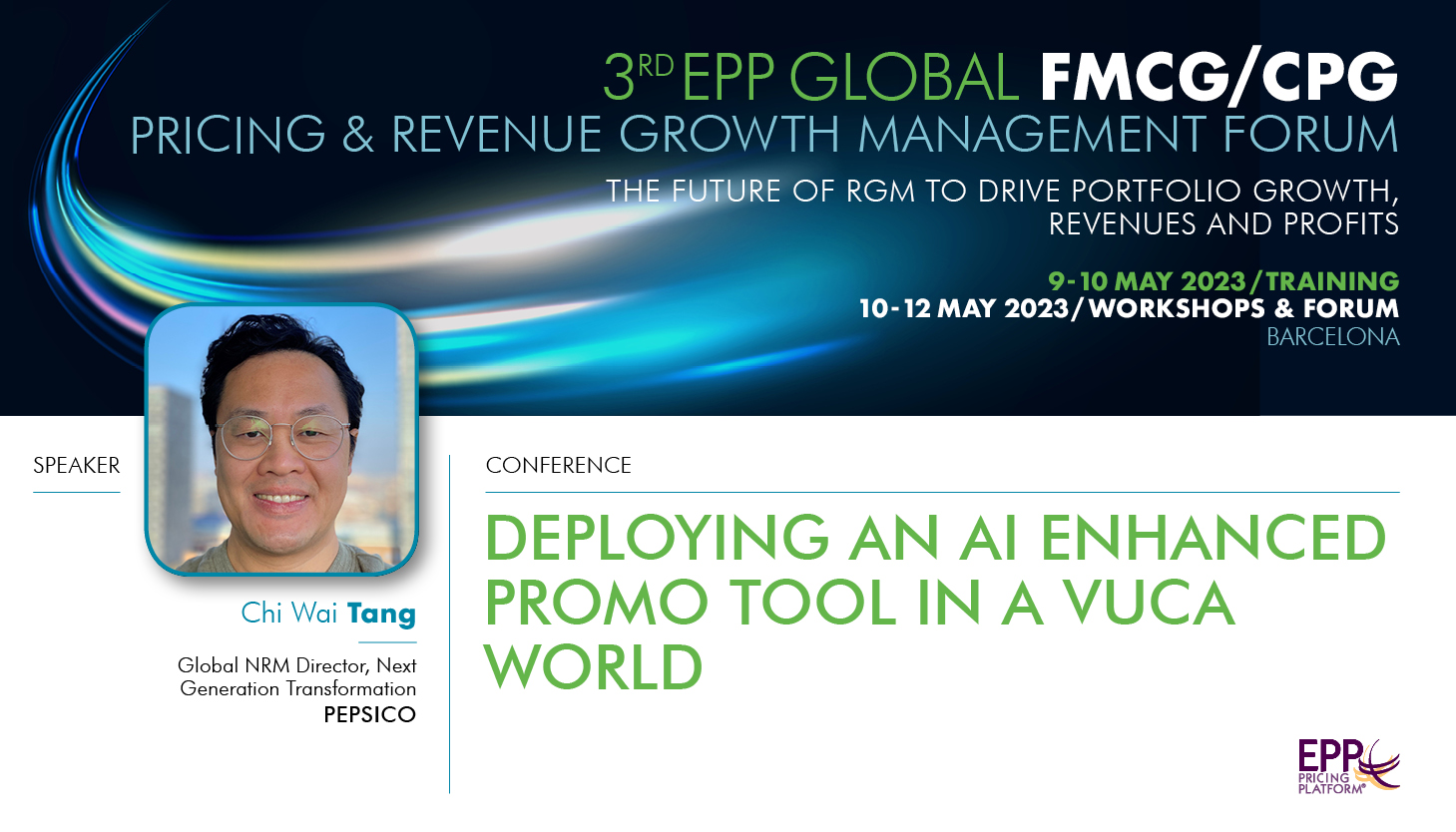 Deploying an AI enhanced promo tool in a VUCA world
The value of AI in promo planning
Finding a balance between global scale, local needs and VUCA sell-out
What we learned as pioneers?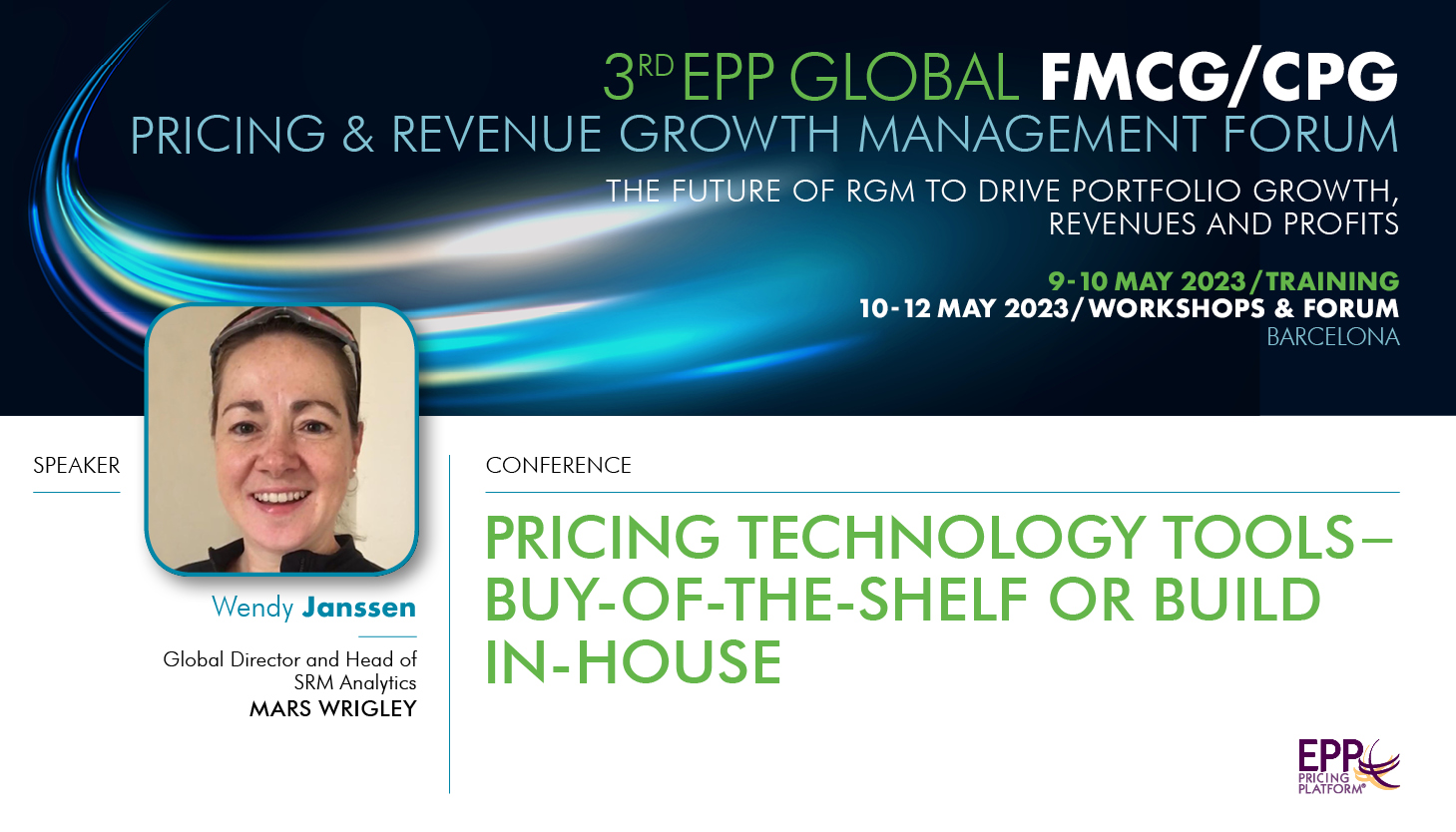 Pricing technology tools – buy-of-the-shelf or build in-house
When is it appropriate to build in-house or to buy, and why?
Success story to building a customised Pricing solution in-house - how to do this by close collaboration with various functions such as data engineering, data science, business translation and business owners
How to move from fully customised to easily scalable solutions?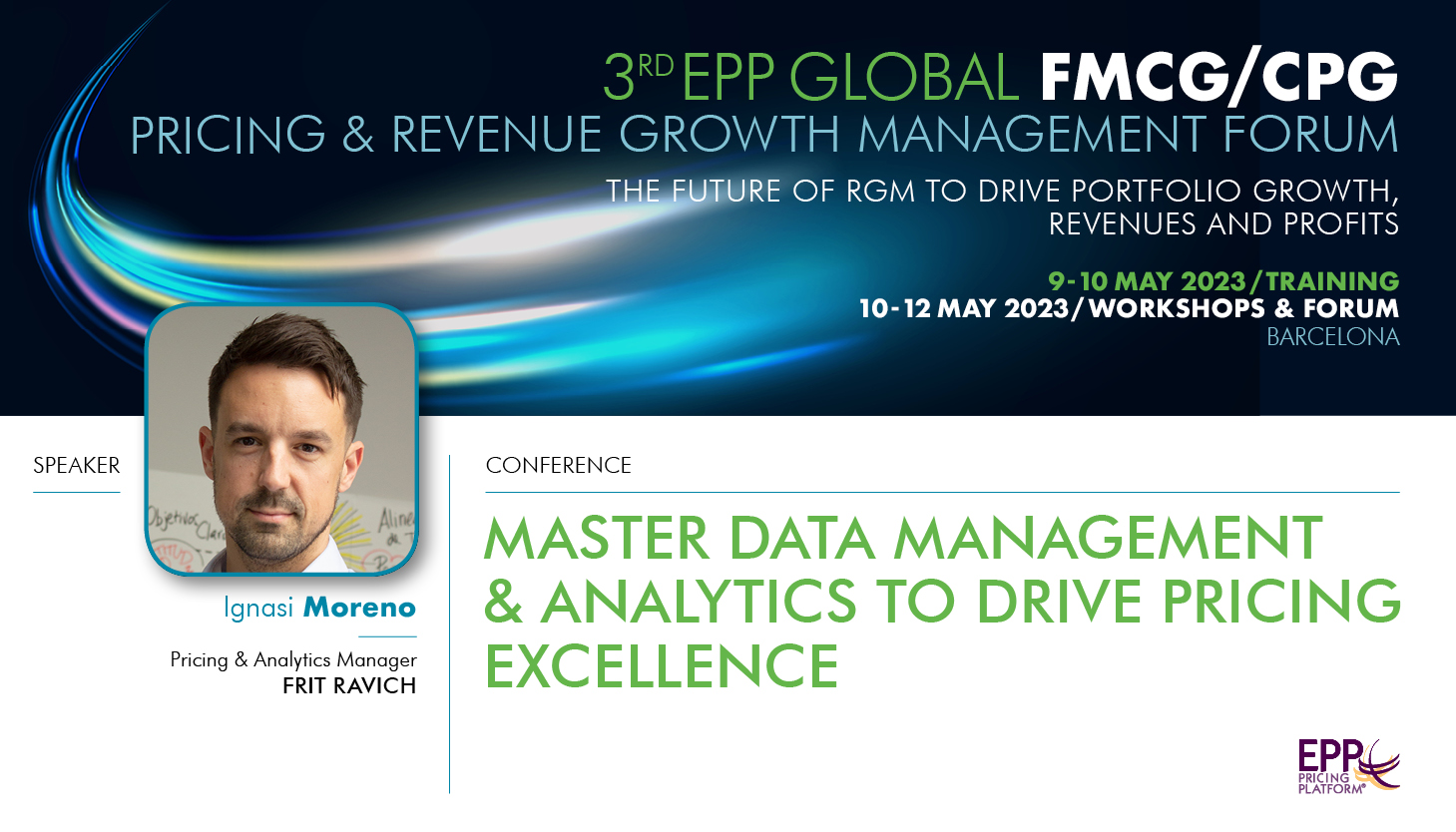 Master data management & analytics to drive pricing excellence
Data & analytics road map to improve pricing maturity
Data visualization & management – How to leverage the full potential of data and what tools are available
Testing different points: hear a successful revenue management, pricing and analytics integration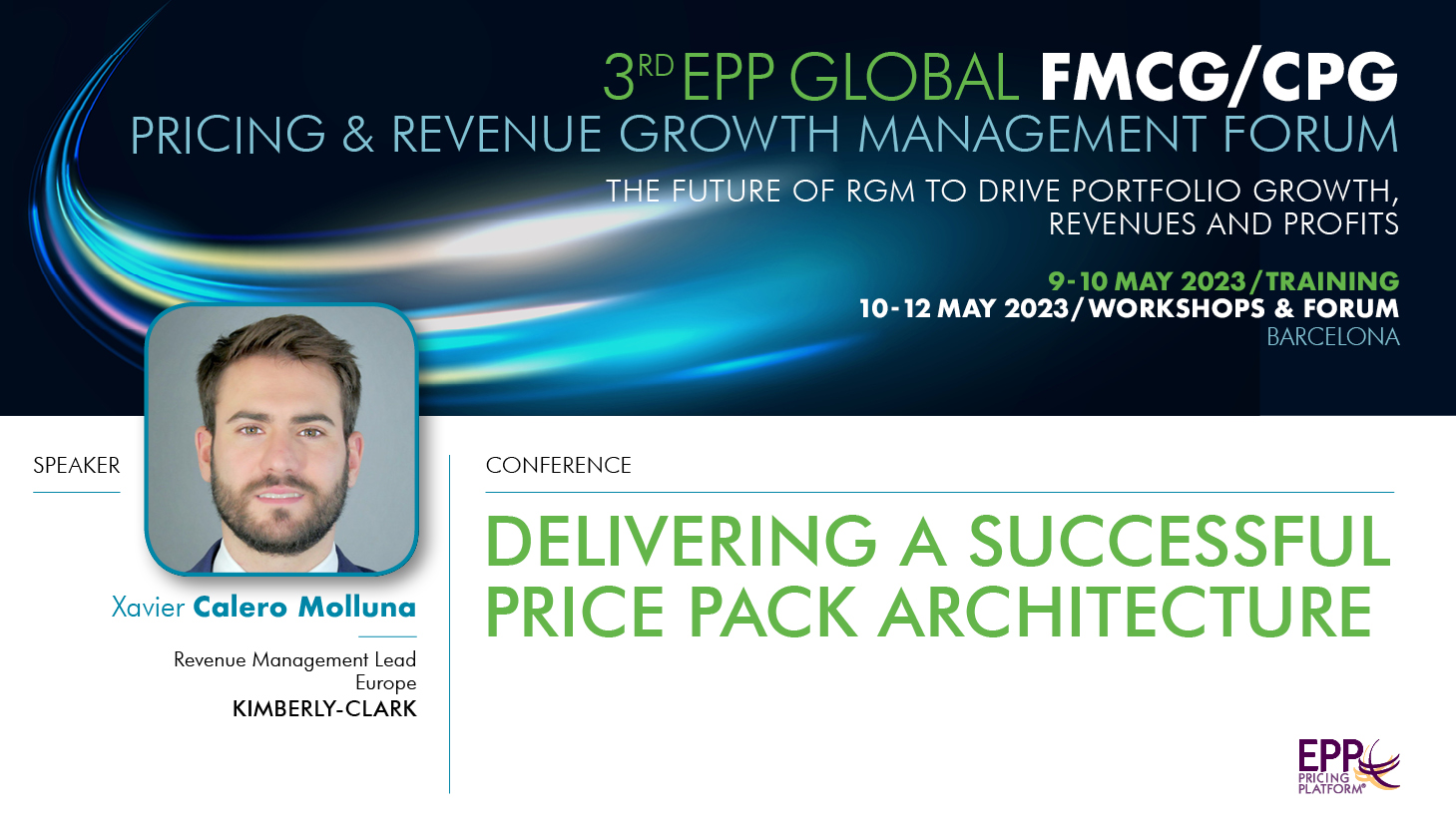 Delivering a successful price pack architecture
Learn how to create a strong structure of a Pack Price Architecture in highly promoted categories
Innovating in packaging, affordable brands, collaboration with retailers and different promotions in the light of innovative revenue models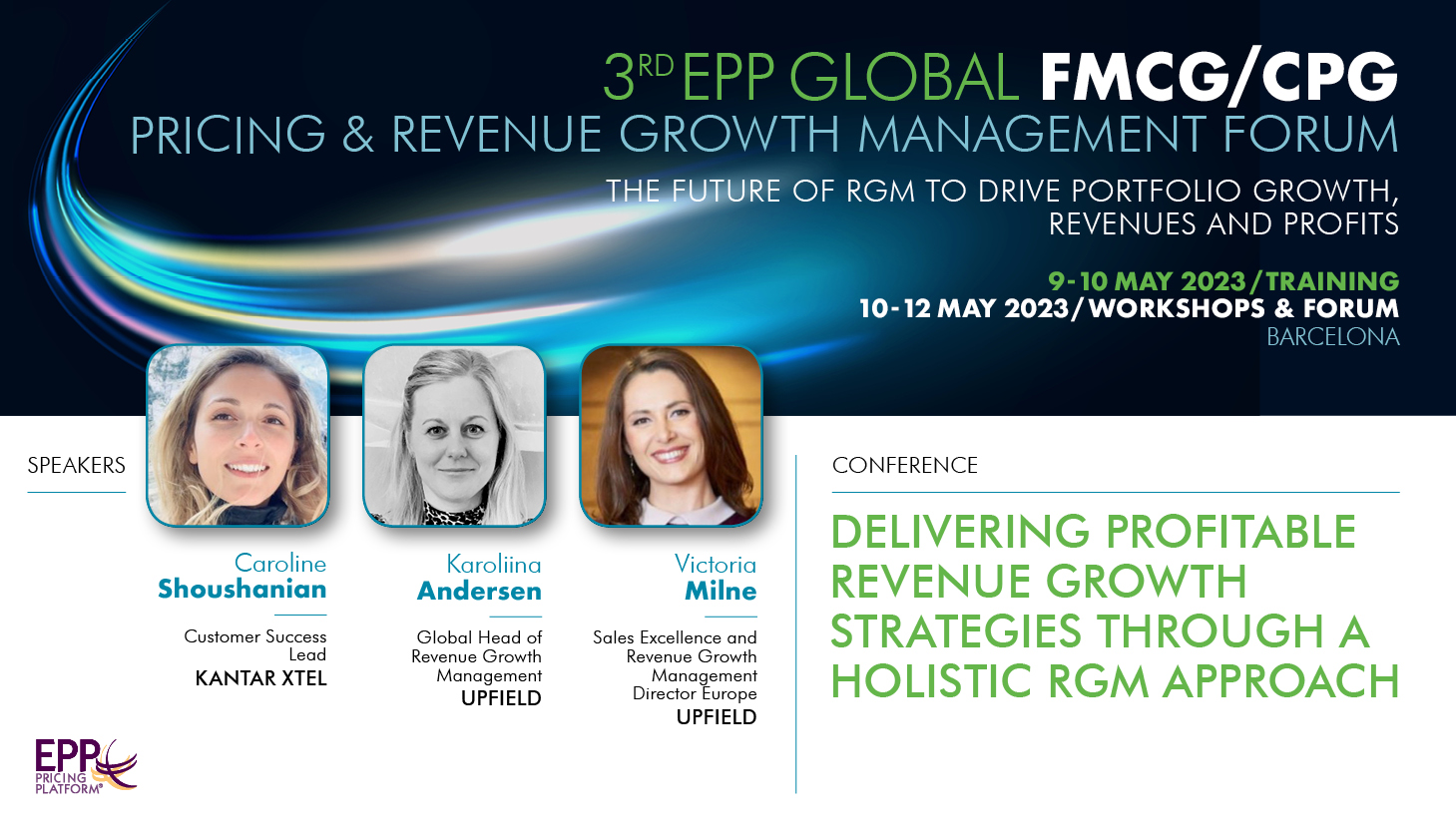 Delivering profitable revenue growth strategies through a holistic RGM approach
How to build holistic RGM optimisation success: leveraging promo, pricing, assortment, and profit pool analytics; challenges and key enablers
Thriving within a data-driven RGM practice: Initiatives to unlock growth in an inflationary environment, offset losses and recover profitability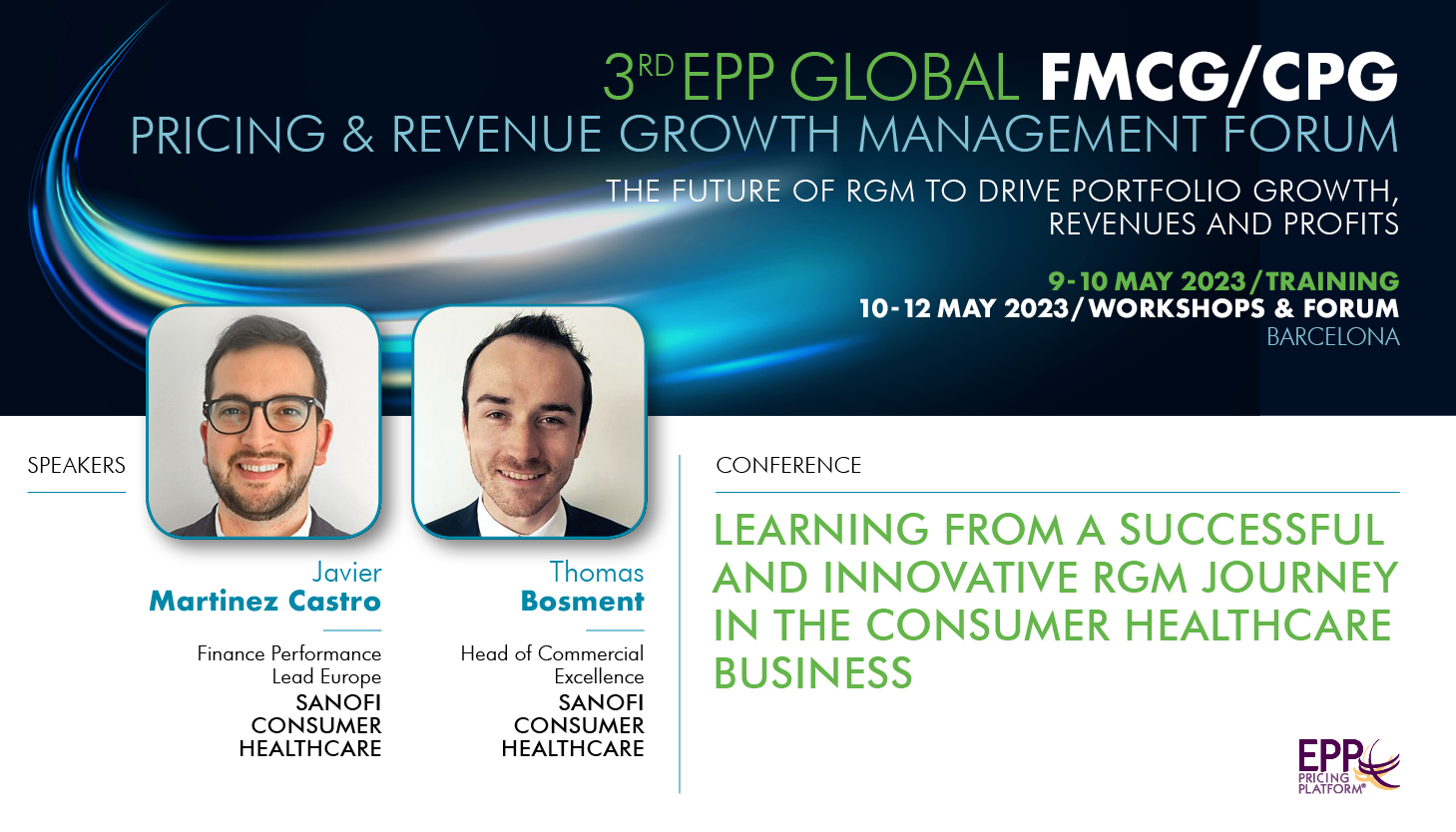 Learning from a successful and innovative RGM journey in the consumer healthcare business
A concrete roadmap to a successful stakeholder management
Nailing the RGM levers - Hear a real case study and its implementation
The key challenges and solutions of Regional / Local governance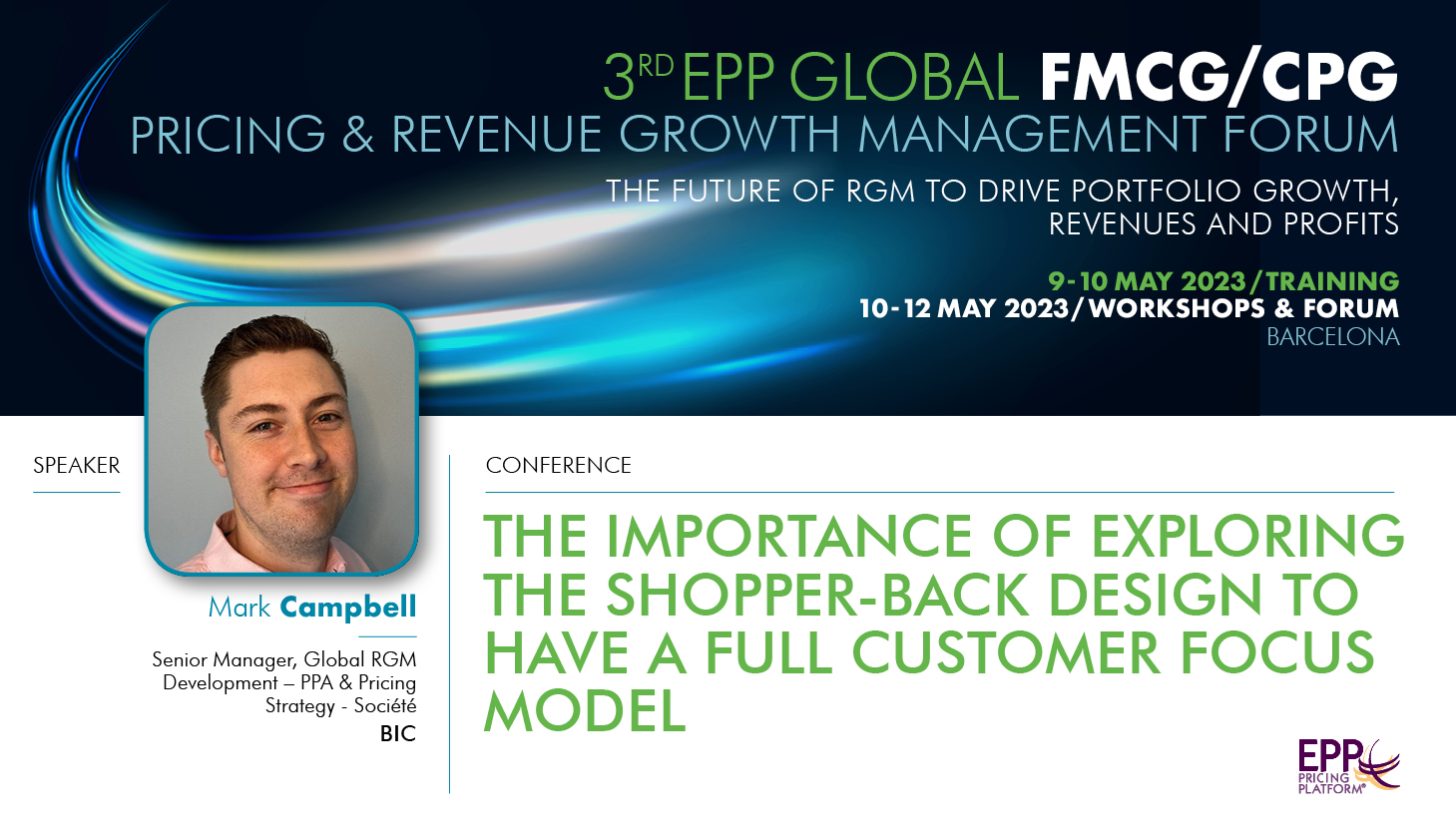 The importance of exploring the shopper-back design to have a full customer focus model
Continue developing your top line and value proposition to the consumer and finding new ways of growing
How to raise prices and not lose profit – find out how to calculate and make sure you are going in the right direction
The importance of the link between pricing, value chain, channel and market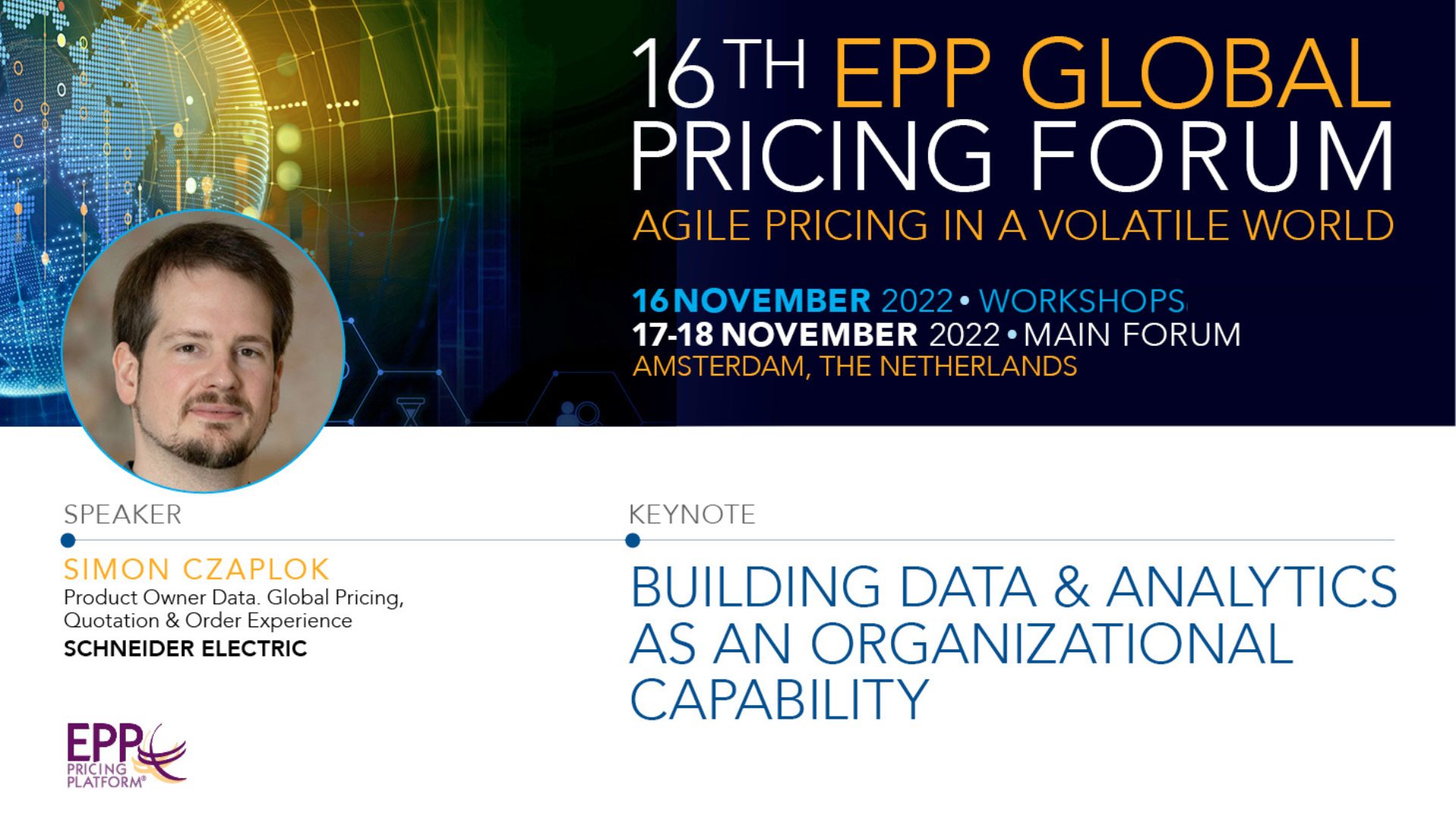 Building Data & Analytics as an organizational capability
The world is changing towards digital sales and focusing on digital customer experience and pricing analytics are moving from purely transactional views to E2E focus along customer journey. In this context, find out:
How data has become a golden asset that needs to be operated as a product and managed at scale
Learn how this requires a change in the ways of working of global functions
Discover how SE creates organizational DNA around data & analytics to improve customer experience and deliver profitable growth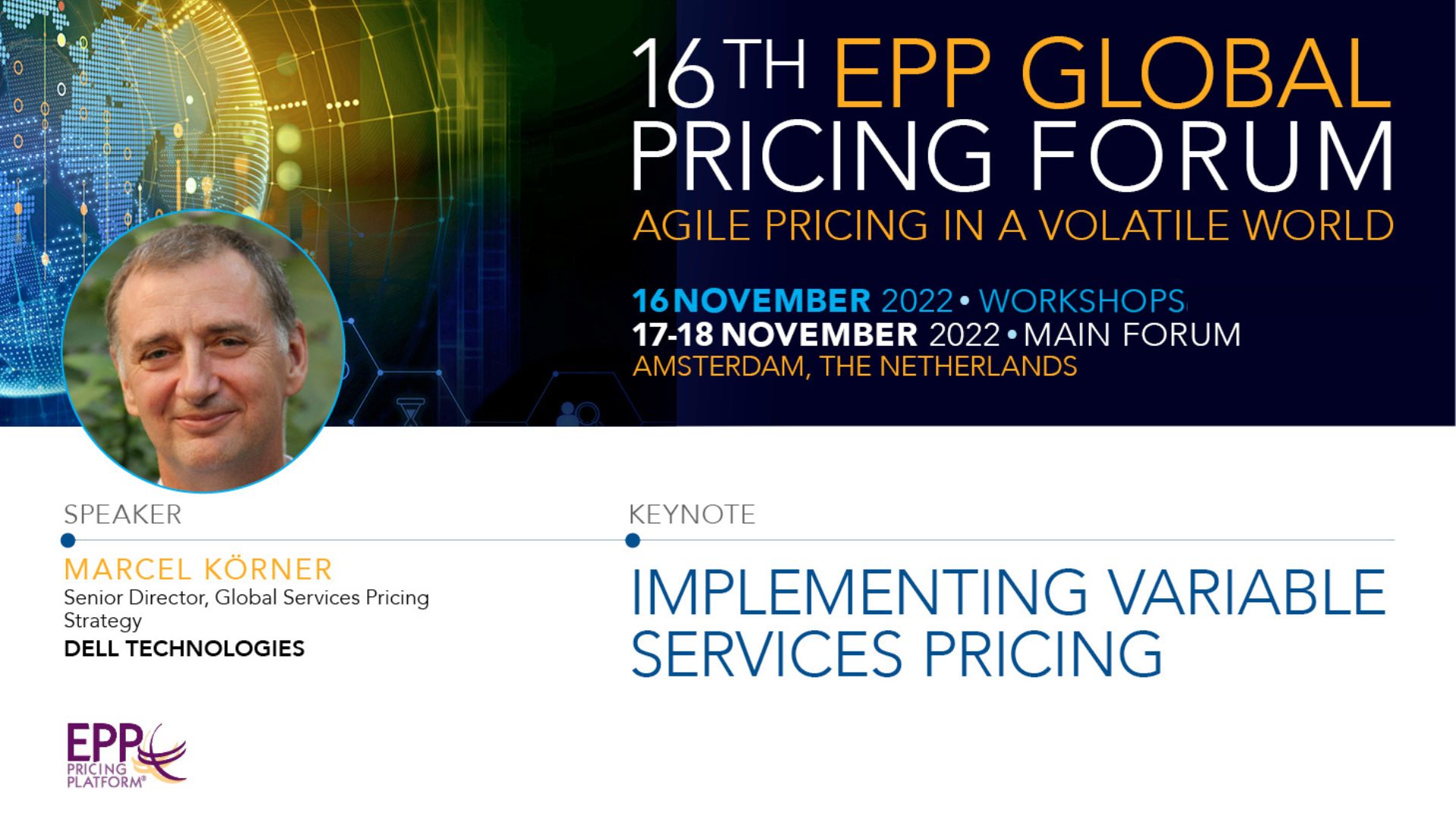 Implementing variable services pricing
Understand how Dell Technologies sells computers with customer specific configurations
Learn how to optimize services attach and profitability, services pricing needs to reflect the actual sold configuration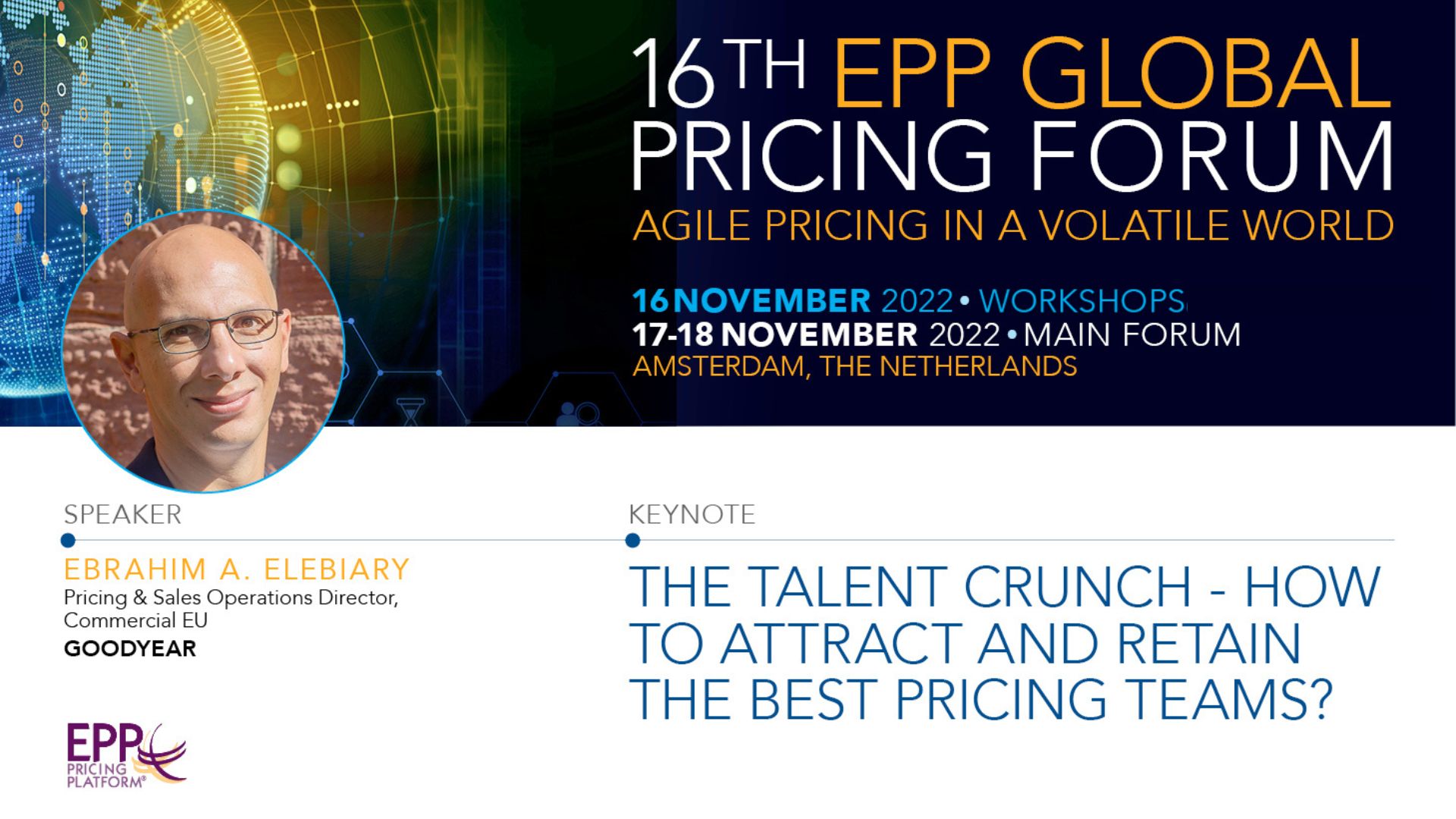 The talent crunch - how to attract and retain the best pricing teams?
What does the 'right' pricing team look like?
Your talent pool: how do you recruit, maintain, develop a successful pricing team
Learn how to improve the talent capabilities within your pricing team
How do people build career in pricing?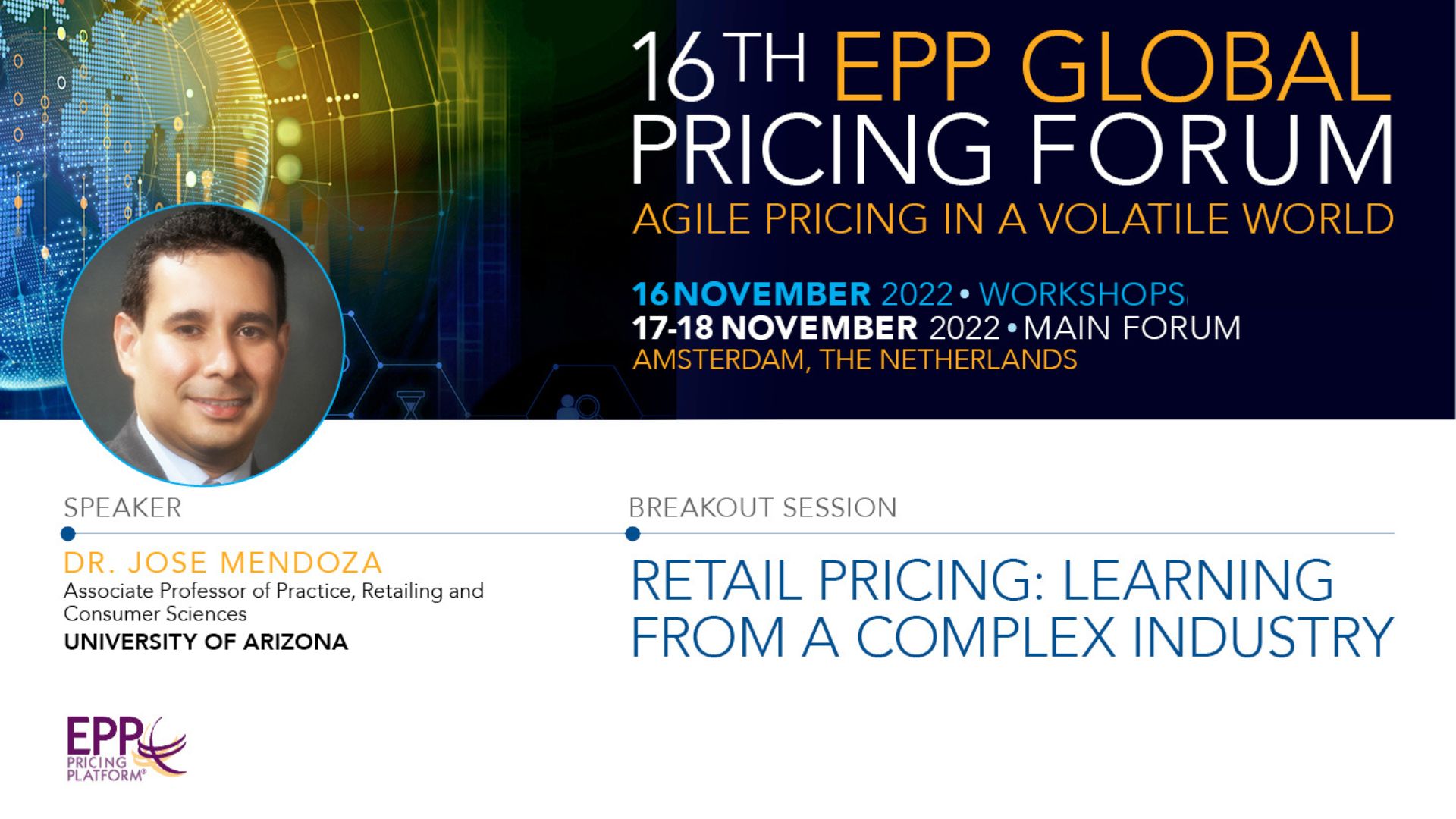 Retail Pricing: Learning from a complex industry
How does pricing work in Retail? – hear real examples of price management strategies
Moving from a fix price and advertised price to more dynamic pricing – how to do it?
As many B2B companies are now becoming retailers – hear the know-how of its implementation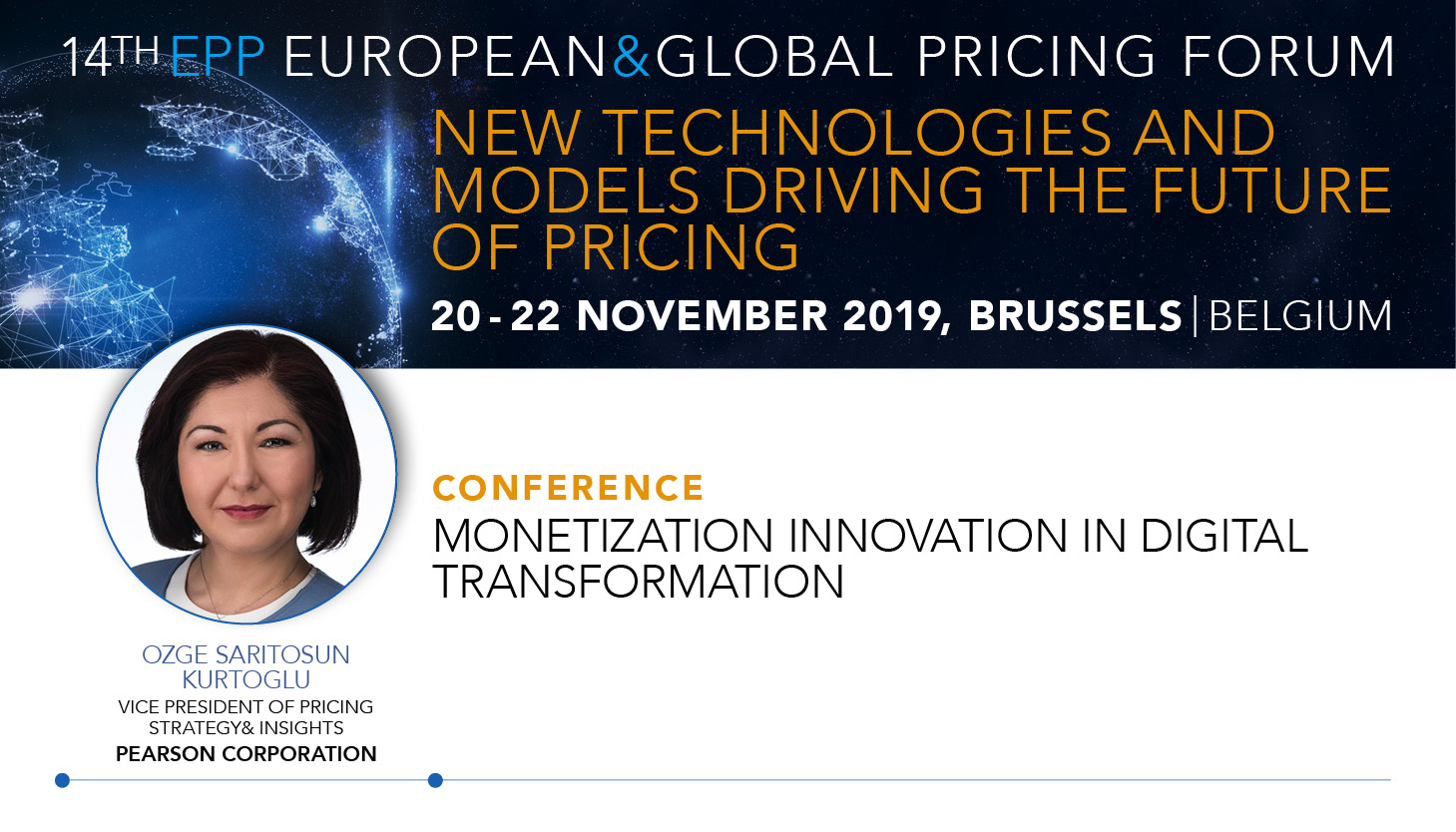 Monetization Innovation in Digital Transformation
    The session will discuss monetization options available to companies that are going through digital transformation.
 Most common monetization models in digital economy
Pros/cons of each monetization model
How pricing departments should be prepared for the business model transformation
How to choose the right monetization model to deploy
How to align pricing strategy to the monetization model chosen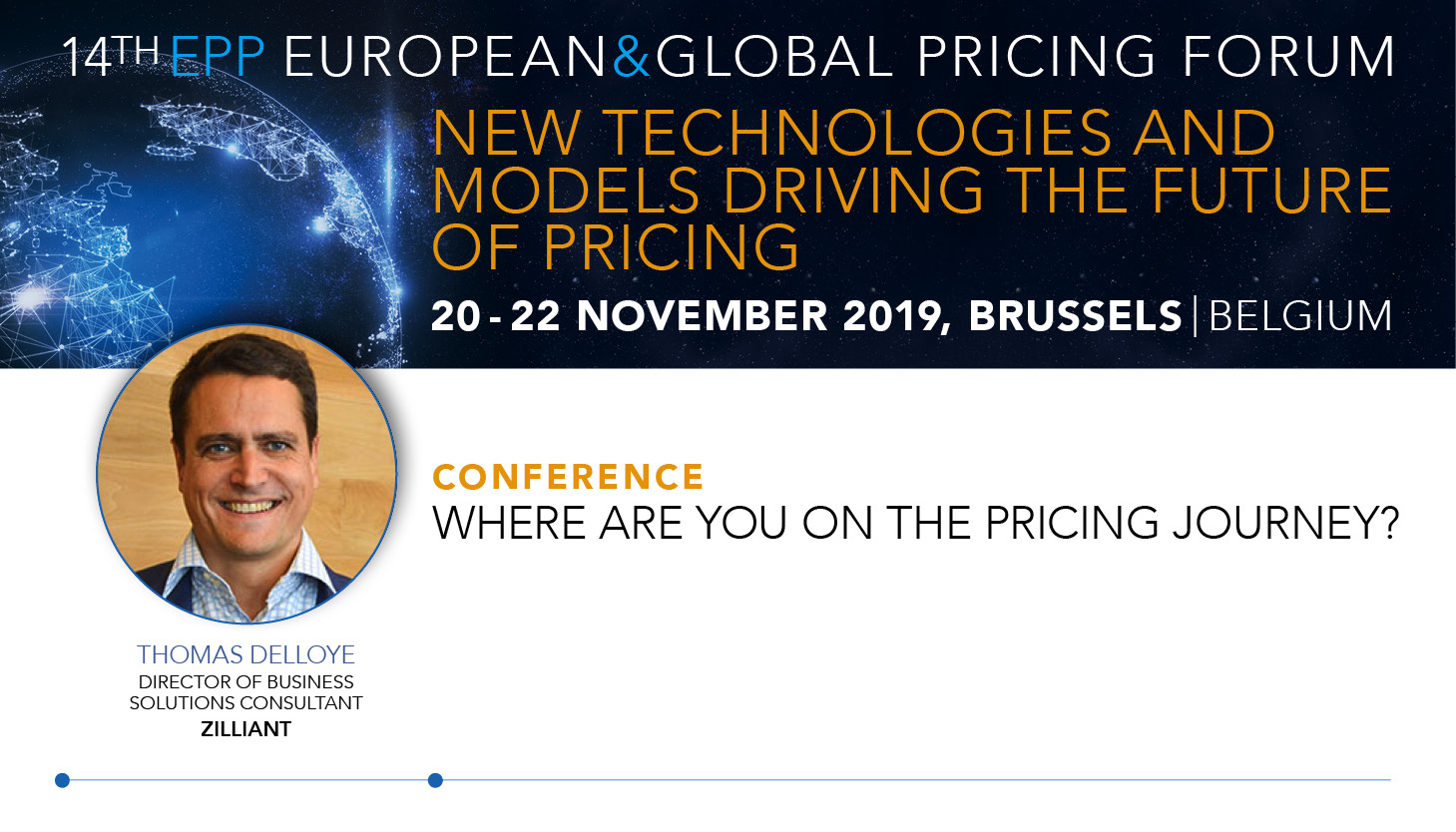 Where are you on the pricing journey?
Discover the 4 stages of the Pricing Maturity Model and take an assessment to understand which stage your organization is in
 
Learn how technology and process improvements can move you up the ladder
 
Recommendations for instant progress as well as long-term, sustained profitable growth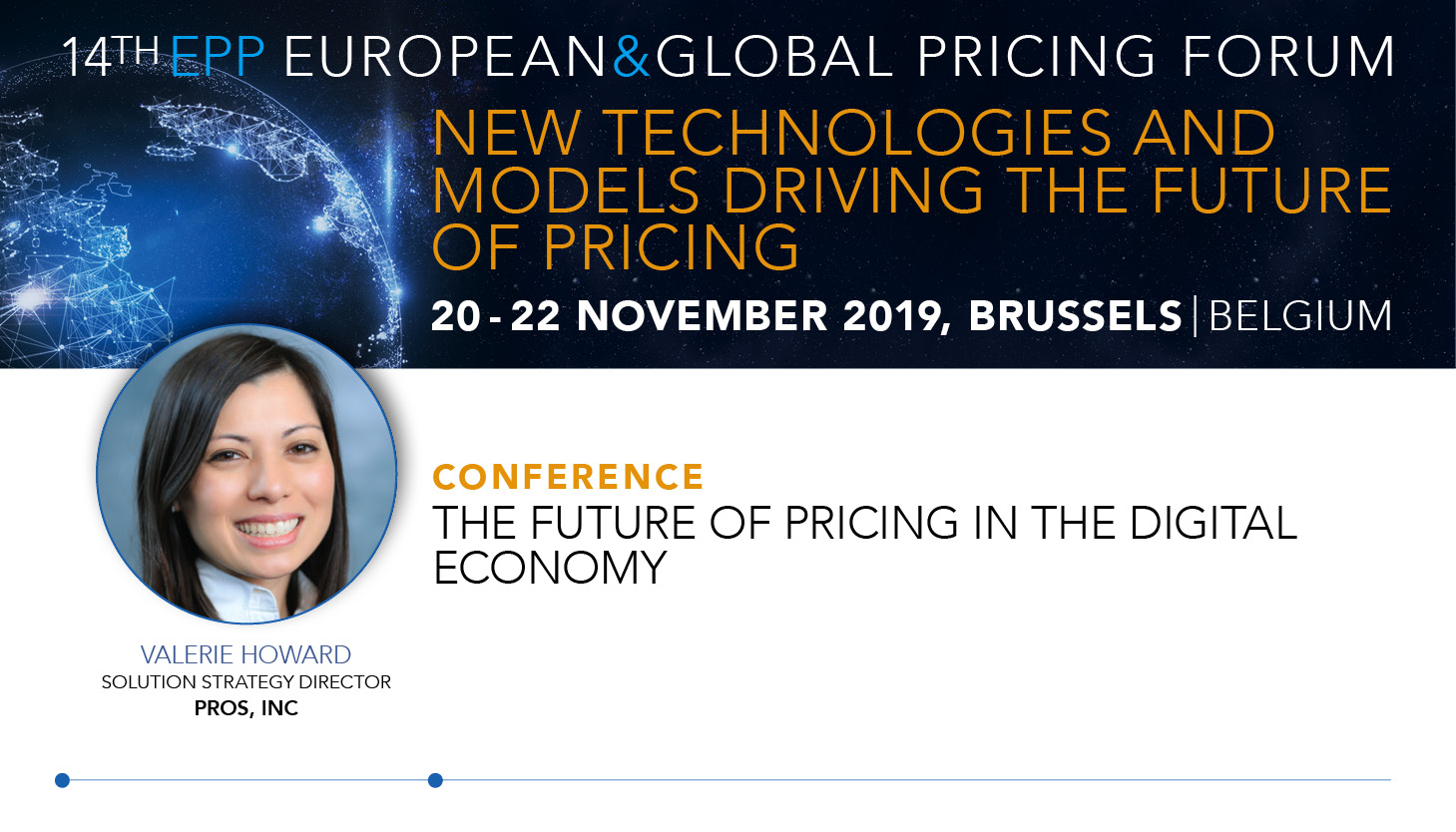 The Future of Pricing in the Digital Economy
The expectations for the pricing team are changing rapidly and opening up immense opportunities for pricing leaders who are ready to take on the challenge of pricing for the digital economy.
Join this session to learn how expert pricing teams are using AI to move their attention beyond transactional price reviews to focus on the refinement of strategic pricing models.
Hear how pricing teams gained executive influence by freeing themselves from reactive price exception reviews to deliver insight into what customers really value.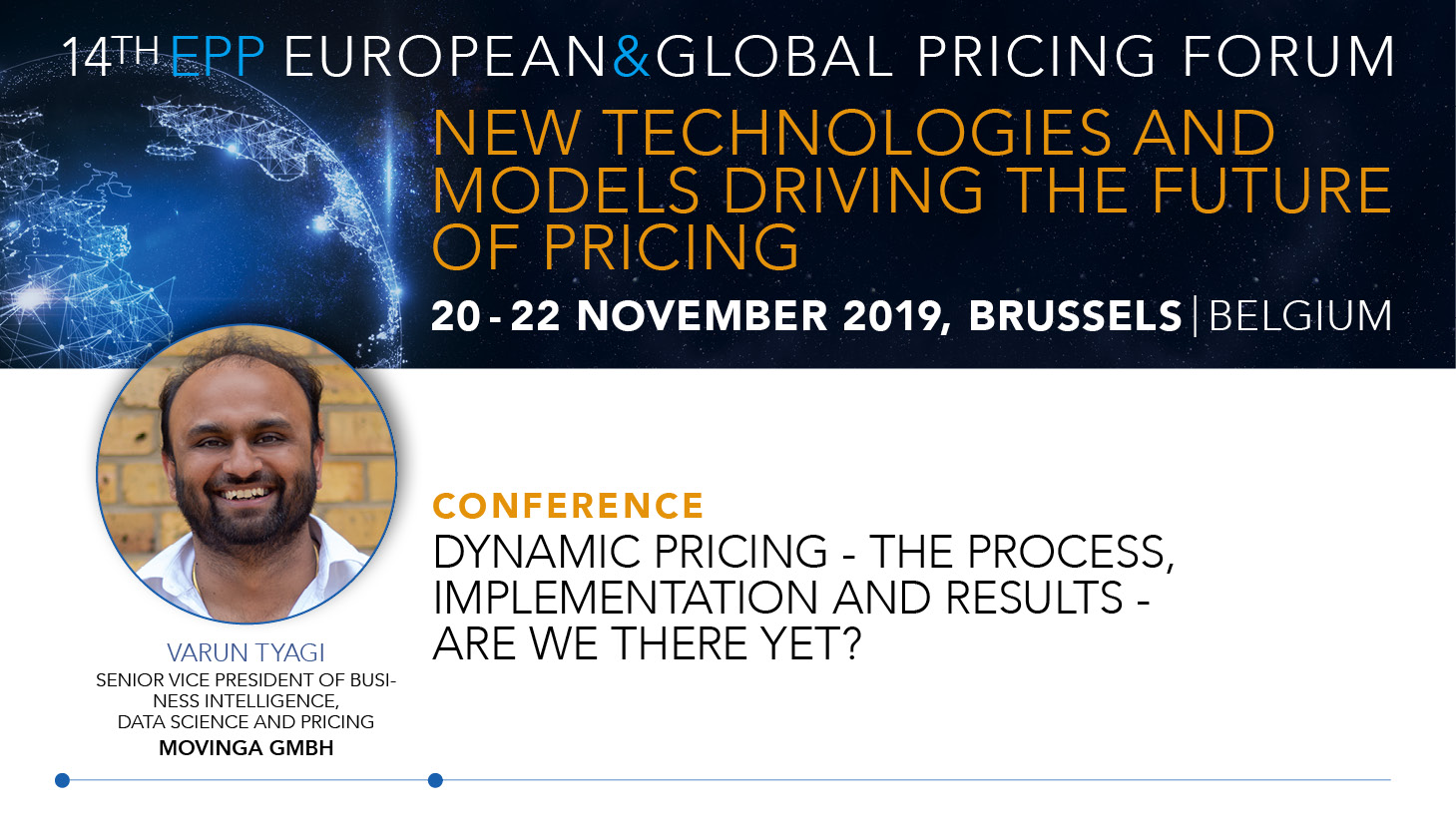 Dynamic pricing - The process, implementation and results - Are we there yet?
What is dynamic pricing and why do we need it?
 
An overview of what has been done and real examples
 
Real case study of how things were done when executing a dynamic pricing model –The process and its implementation
 
How to deal with transparency in dynamic pricing?
 
The way ahead - Implementation of ML based dynamic pricing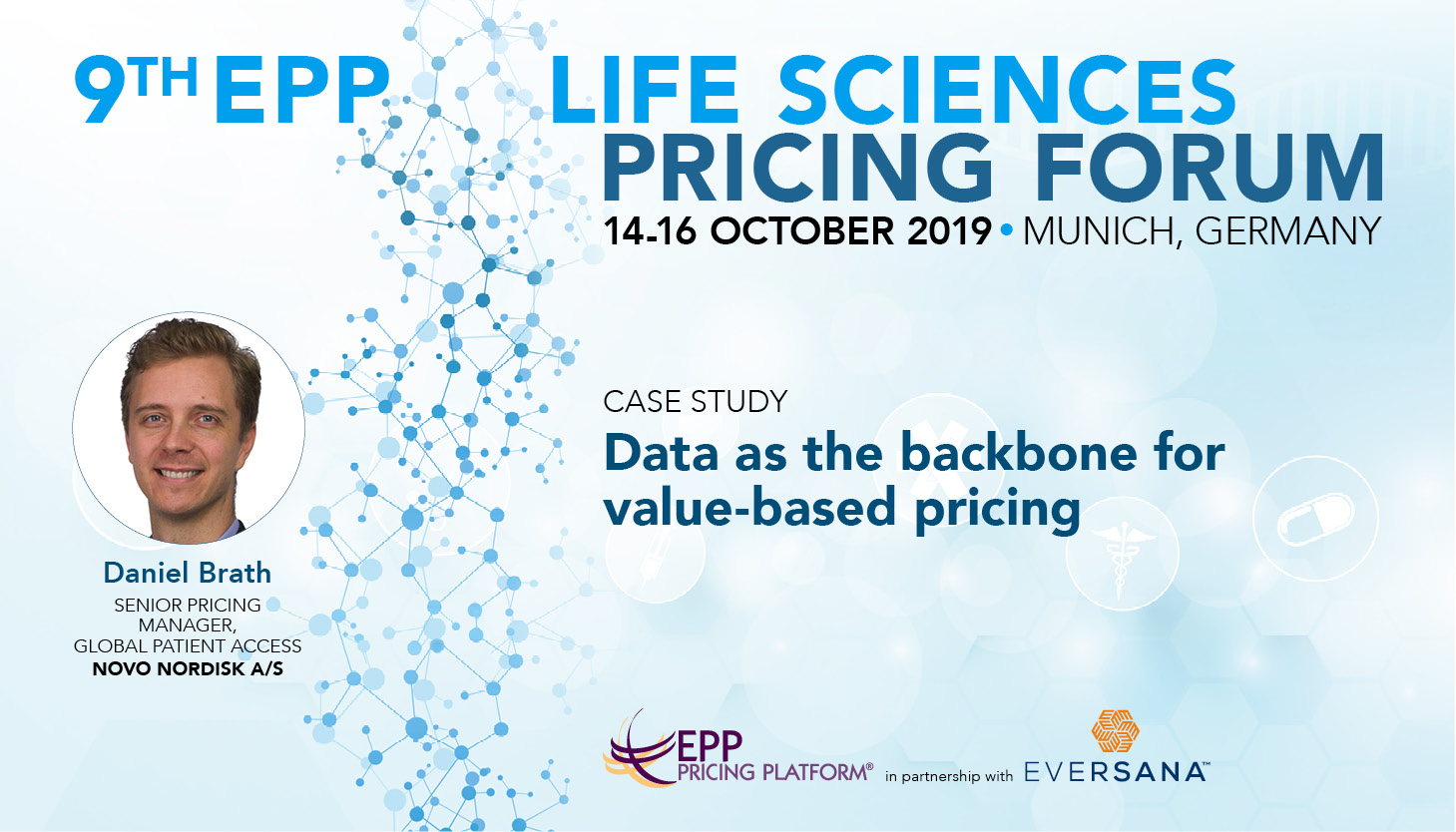 Early learnings and reflections on Value Based Contracting in Chronic Care
Value-based contracting - "start with why"
Value-based contracting in chronic care – "the least likely case"
Learnings from around the world – "it's all about data and mindset"
Reflections on the future of value-based contracting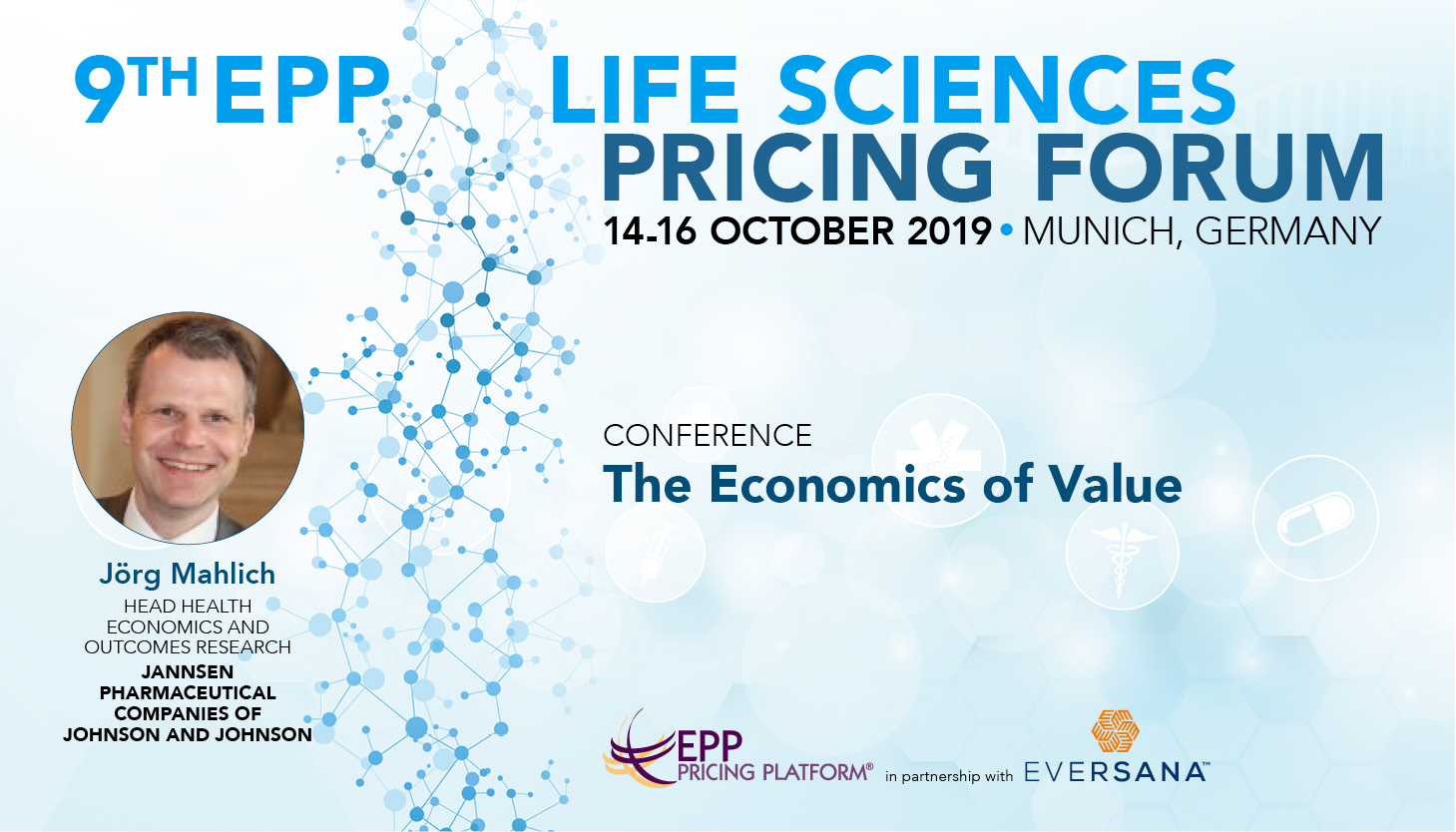 The Economics of Value
This presentation outlays the concept of value from an economics perspective. Learn how concepts such as willingness to pay, value-based pricing, or welfare can be applied to the healthcare market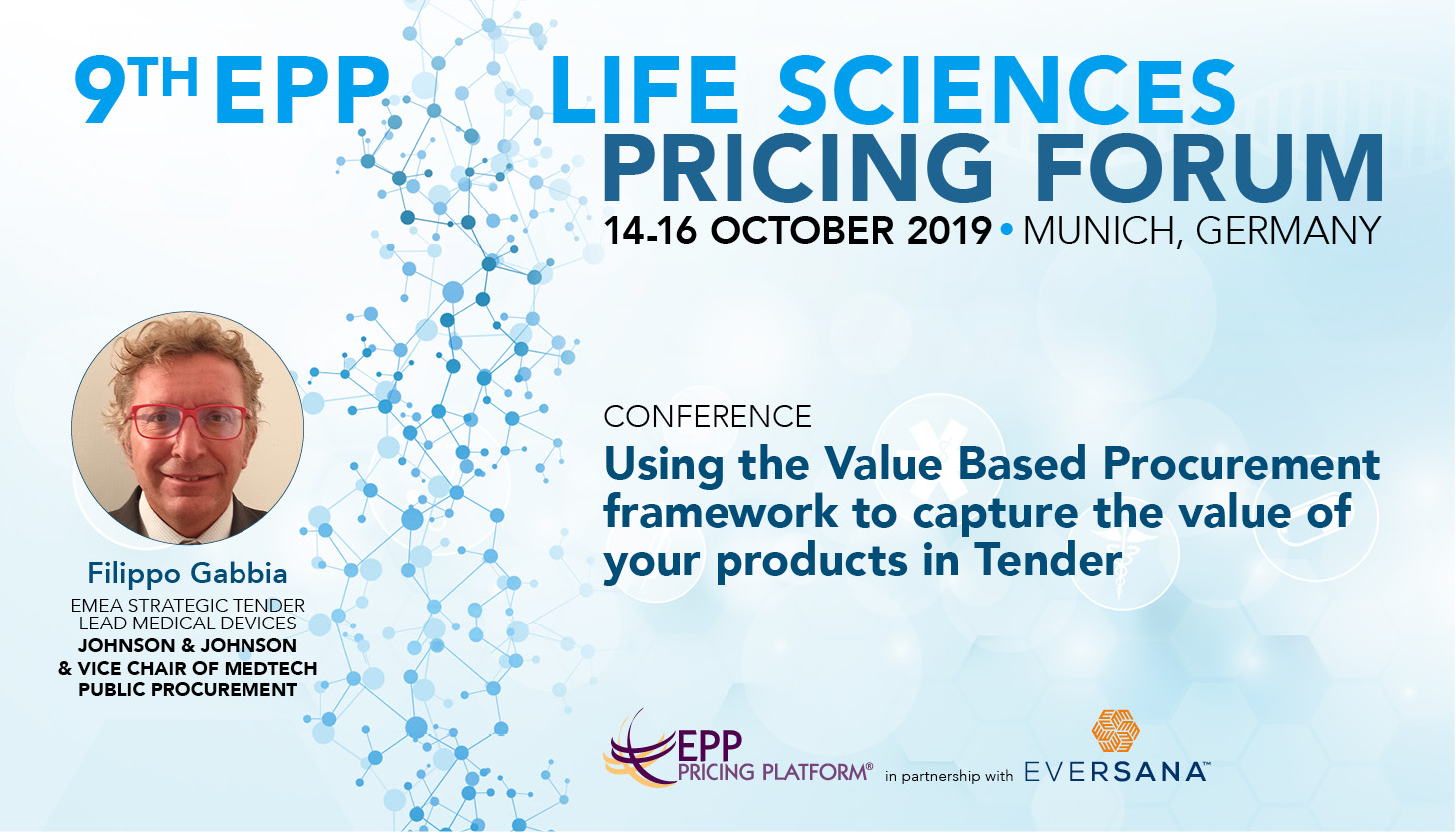 Using the Value Based Procurement framework to capture the value of your products in Tender
Understand the Value Based Procurement framework
Lesson learnt from the implementation of a Value Based Approach to multiple products
Examples from published tenders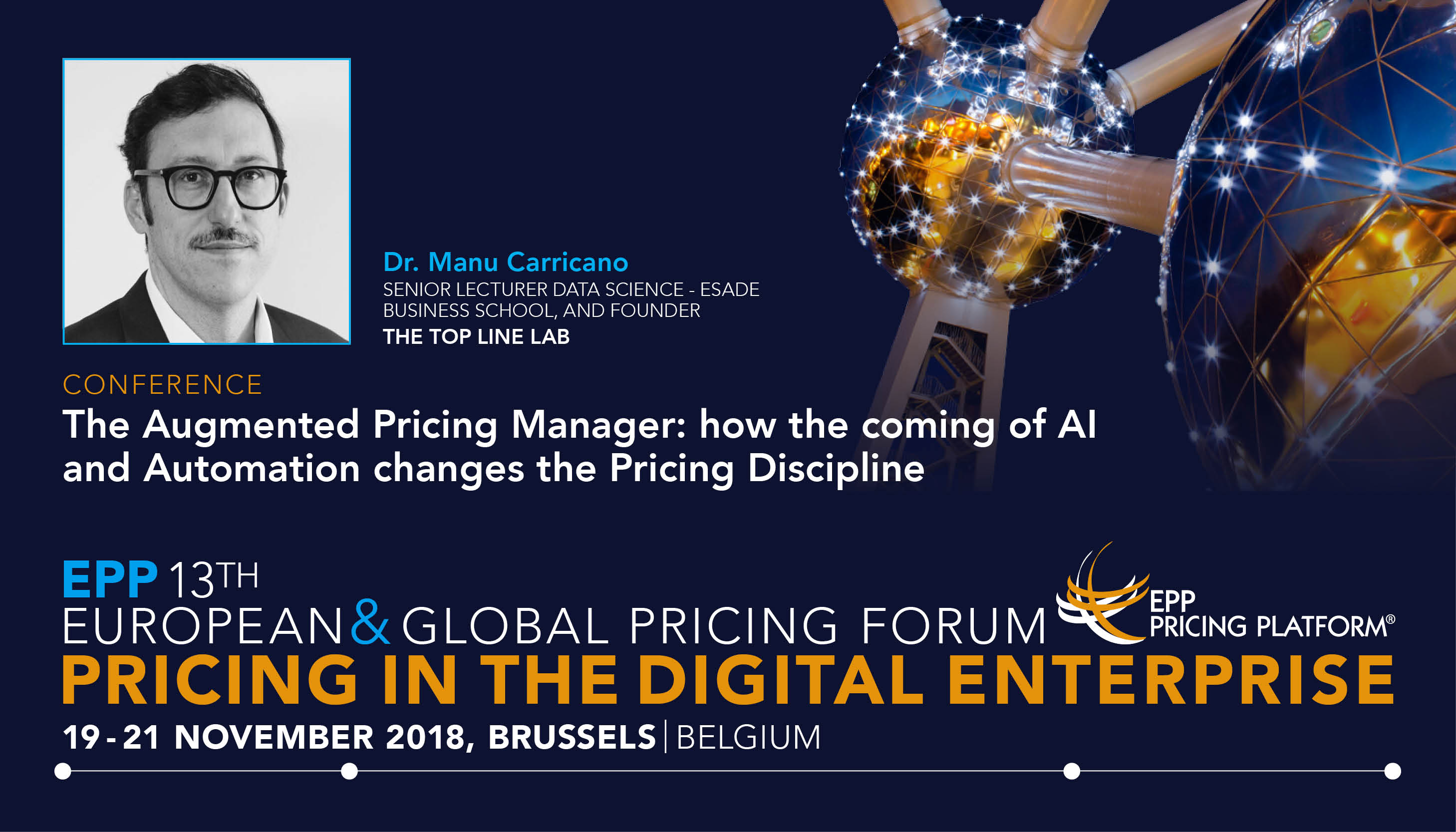 The Augmented Pricing Manager
There are many messages around the coming of AI focus on Technology, but how AI and Auto-
mation change the way pricing managers make decisions and data management?
Understand what it means in terms of skills and capabilities
The human-centered perspective of the AI revolution, and its impact of the role of pricing managers within their organization
How to combine data obtained from traditional sources such as sales transactions and market research with newer sources such as online price scraping, data collected from connected "things" and social media to unlock new insights for improved value capturing
The new data sources for pricing managers